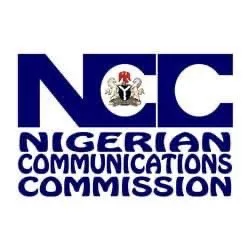 NTICE 2023: NCC to Spotlight Indigenous Telecom Milestones and Economic Growth
The Nigerian Communications Commission (NCC) will display its accomplishments in promoting native content in the telecom industry at the Nigerian Telecommunications Indigenous Content Expo (NTICE 2023). This event, themed "Harnessing Indigenous Content for Economic Growth: Networking to Boost Investment," is scheduled for August 22-24, 2023, in Lagos. The NCC plans to engage stakeholders for a successful event after a strong showing at last year's inaugural edition.
NTICE is overseen by the NCC's Nigeria Office for Developing the Indigenous Telecom Sector (NODITS), responsible for implementing the National Policy on the Promotion and Implementation of Indigenous Contents in the Telecommunications Sector (NPPIC). The Expo is open to various participants such as local telecom operators, manufacturers, regulators, government bodies, policymakers, innovators, industry leaders, startups, telecom ecosystem players, academia, and global experts, offering them a platform to exhibit products, services, innovations, and technologies.
Aligned with the Nigerian Communications Act (NCA) 2003, which empowers the NCC to encourage investments and indigenous participation in the industry, NTICE 2023 will focus on the NPPIC's four areas: Manufacturing, Service, People, and Research and Development, in line with the government's push for economic diversification.
NTICE serves as a crucial forum for stakeholders to exchange ideas on leveraging indigenous content in the telecom sector. To attend, formal registration through the provided link is mandatory before August 22, 2023.
Prof. Umar Danbatta, the CEO of NCC, highlighted that NTICE is a significant annual event spotlighting indigenous telecoms, technology, startups, manufacturing, and innovation. The 2023 Expo will showcase the government's sectoral achievements in indigenous content and provide a platform for participants to display products, solutions, and technologies.