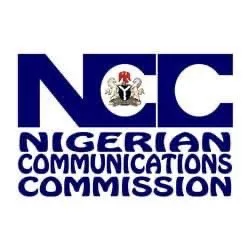 Youth Employment Soars As NCC's Emergency Centers Expand Across Nigeria
Beyond providing vital emergency response services to the Nigerian public, the Emergency Communications Centers (ECC), established by the Nigerian Communications Commission (NCC), now serve as employment hubs for numerous Nigerian youths and professionals.
These centers also facilitate informal business activities for citizens throughout the country.
The ECCs, fully operational in 27 State Capitals across Nigeria, can be reached through the toll-free number 112.
Designed similarly to the 911 Emergency Numbers in developed countries, the ECCs offer assistance to individuals facing emergencies like fire outbreaks, robberies, violent attacks, accidents, health crises, and more.
Through the toll-free number 112, individuals can swiftly contact response agencies. Four additional centers are currently in testing and are expected to launch services in September 2023, bringing the total to 31.
Another set of four centers is anticipated to begin operations before year-end.
The NCC has provided technology platforms such as Computer-Aided Dispatch (CAD) systems to response agencies like the police, Nigeria Security and Civil Defence Corps (NSCDC), Fire Service, Federal Road Safety Corps (FRSC), Nigerian Centre for Disease Control (NCDC), Ambulance Service, and State Emergency Management Agencies (SEMA).
These platforms facilitate the dispatch of emergency calls through the national toll-free number 112.
The three-digit code, 112, was designed for easy recall by citizens in emergency situations.
ECC agents are trained and equipped with state-of-the-art communication tools, including digital radios and Internet-protocol (IP) and geo-location technologies. This enables responders to swiftly identify incident locations, ensuring effective rescue service delivery.
Operating 24/7, the ECC services in Nigeria are available round the clock. Agents work in shifts to guarantee continuous service delivery.
Response agencies, like the Police, are supplied with additional mobile communication devices installed in their offices. This enables them to promptly receive information from call agents at the ECCs. The aim is to provide immediate information to high-ranking officials for command and control during emergencies nationwide.
In addition to their primary role in emergency communication, the ECCs are also generating socio-economic benefits by offering job opportunities. Each center employs Call Agents, Facility/IT Staff, and Administrators. The Commission has set competitive salaries to make these positions appealing to Nigerian youths and other employees.
Currently, over 1,200 individuals are employed at the 27 operational centers across the country. As the 8 additional centers progress towards full operation by 2024, more job opportunities will arise.
The ECCs are managed by Nigerian consultants, contributing to both facility and operational management of the centers.