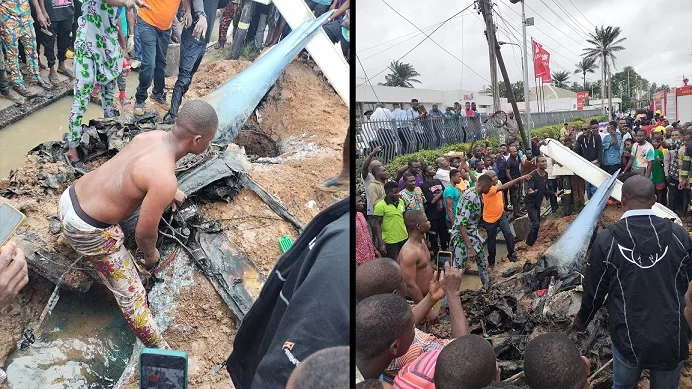 Update! Four People Survives Lagos Helicopter Crash
The four persons including a pilot have survived following the crash of a helicopter into a building in Oba Akran area of Lagos state.
The incident happened on Monday afternoon close to a branch of the United Bank for Africa on the axis.
The Spokesman for the Nigerian Safety Investigation Bureau (NSIB), Tunji Oketunbi, confirmed the development.
Meanwhile, an official of the Lagos State Emergency Management Agency (LASEMA) stated that the chopper burst into flames when the incident happened.
On its part, the National Emergency Management Agency (NEMA) said two persons were onboard the ill-fated copter.
NEMA Zonal Coordinator for South-West, Ibrahim Farinloye, on the Agency's official WhatsApp platform, said though the identity of the operator of the helicopter was yet unknown, both men were rescued alive.
First responders from NEMA, LASEMA and investigators from the NSIB have arrived the scene.