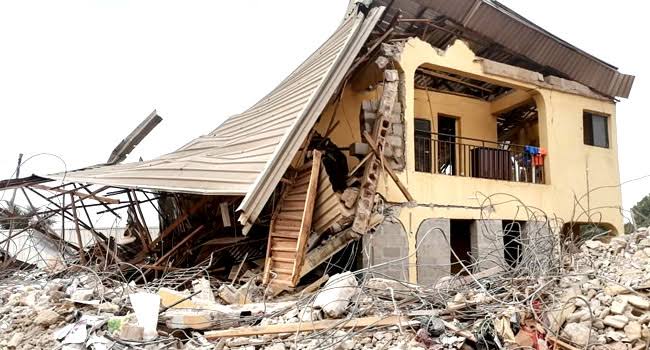 Two Scholars Died In Kano Collapsed Building
Two scholars identified as Ali, 28 and Abdulganiyu,  23 reportedly breathed their last when the one Story building located at Hotoro area popularly known as Hotoro Unguwar Gabas behind Chula filling station collapsed around 3:AM on Friday night.

Eyewitness confirmed that 3 others survivors sustained life threatening injuries.

The account explained that the uncompleted structure was close to traditional Quranic school (Makarantar Allo) where 5 affected students of the school shared as temporary abode.

He said "on the ill fated night, 2 out of the five students died while the remaining are critically ill."

Residents who spoke decried low quality materials deployed by the private owner in the construction as they complained of helplessness in addressing issues that rest squarely with authority.

Fire service officials are keeping mum over the development, and it was not immediately clear whether the incident was officially reported.