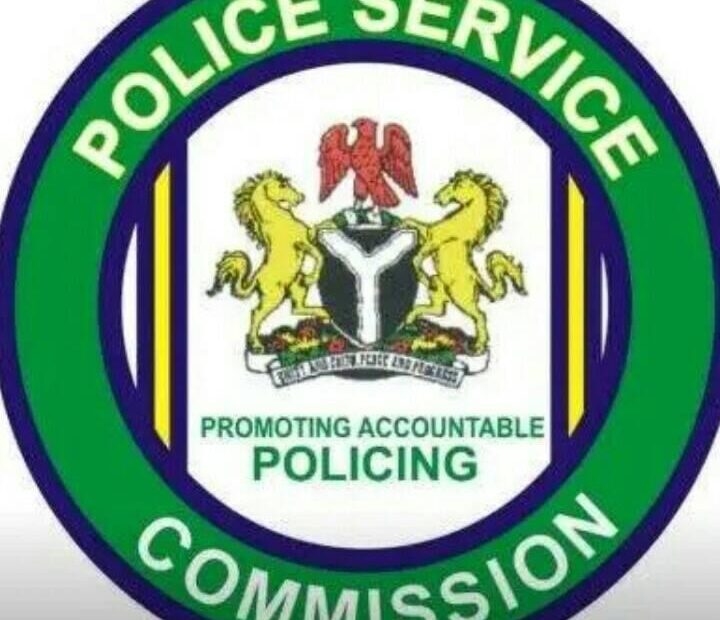 Tenure Elongation: All Senior Police Officers Due For Retirement Must Go – PSC
The Police Service Commission (PSC) on Tuesday insisted that every police officers that are due for retirement before the general election must leave, stating that there can never be any leadership vacuum in the Nigeria Police Force (NPF).
The PSC which is saddled with the statutory  Government Executive Body with the Constitutional mandate to recruit, promote, dismiss and exercise disciplinary control over persons holding offices in the Nigeria Police Force said it has watched with keen interest the conversation in the Media on whether retiring senior Police Officers' tenure should be enlongated or not and whether such retirements would affect the 2023 election security.
The Commission in a statement signed by Ikechukwu Ani Head, Press and Public Relations on Tuesday, January 24, 2023 further stated that: "Rising from a Management Meeting on Monday, January 23rd 2023 in Abuja, the Commission said the on-going campaign for the extension of the tenures of some Deputy Inspectors General, DIGs,  Assistant Inspectors General, AIGs, Commissioners, CPs and other senior Police Officers was an unnecessary distraction and an affront on all the existing laws in the country guiding entry and exit in the public service.
The Commission took a decision that it will not extend the tenures of the retiring senior Police Officers, stressing that even when requested, it can not do so as it is against all existing  laws, Police Act, Police Service Commission Act and the Constitution of the Federal Republic of Nigeria.
It noted that the Police have capable men and women who should be encouraged to step into the vacancies that would be created by the exiting Officers. It assured Nigerians that there is an institutional succession plan in the Nigeria Police Force especially with the current injection of 10,000 Constables and several other thousands of cadet ASPs from the Police Academy every year.
The Commission assured Nigerians that there will be no  vacuum in the hierarchy of the Police with the touted retirement of hundreds of senior Police Officers.
It took a decision to rigidly uphold the provisions of the law which stipulates that a serving public Officer, whether in the Police or in any other Government Agency, must exit the service at the age of 60 or having served for a period of 35 years.
The Commission said it would not encourage the subversion of the laws guiding entry and exit in to the Nigeria Public Service, adding that the retiring senior Police Officers are not indespensable and that their exit would not in any way or manner affect the success of the 2023 general election.