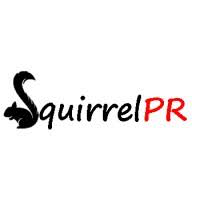 SquirrelPR Releases Nigeria Digital News Ranking Report for Q2
In a bid to provide media relations professionals with comprehensive insights into the performance of Nigeria's digital news platforms, Africa's media relations solutions provider, SquirrelPR, has released the second edition of its Digital News Ranking Report for the second quarter of 2023.
This latest ranking, unveiled on Tuesday, August 1, 2023, evaluated hundreds of digital news publishers based on their total quarterly and monthly traffic volume, the overall share of traffic in Nigeria, and their ranking within the country. The report covered publishers across various popular news categories, including News and Current Affairs, Business and Finance, Technology and Startups, and Entertainment and Lifestyle.
According to the findings, the top five digital news platforms in Nigeria under the News and Current Affairs category are Punch Online, Daily Post, Legit, Vanguard Online, and Premium Times. Punch Online emerged as the most visited news platform in Nigeria during the quarter, with Daily Post following closely as the second most visited online news platform.
Notably, compared to the previous report, Independent Online, Ripples Nigeria, Daily Nigerian, The Eagle Online, and Blueprint Online demonstrated significant progress and joined the esteemed "Millionaire's Club" – a group of online news platforms with a traffic volume of at least one million per quarter. However, it's important to note that the latest ranking excluded all news platforms with less than 50,000 impressions per quarter.
Moving on to the Business category, the report featured 16 news platforms with a traffic volume of over ten thousand, and three platforms – Business Insider Africa, Nairametrics, and BusinessDay – generated over a million traffic volumes per quarter in this segment. The Business category garnered a total of 14.7 million impressions during the period, with the three mentioned platforms accounting for a staggering 88.55% of the total traffic share in this category.
The Technology category, which focused on news platforms primarily covering startups, the information technology industry, and gadgets, had only 16 tech news platforms capturing the industry's attention during the review period. TechCabal took the lead in this quarter, followed by NaijaKnowHow and GadgetStripe, with all three generating more than a million impressions per quarter within the period. Notably, Technext demonstrated significant improvement during this quarter, experiencing increased readership and becoming the second most popular tech news platform behind TechCabal.
In the Entertainment category, only seven platforms showcased their prowess, with Linda Ikeji's Blog remaining the undeniable leader, accounting for more than 65% of the industry's total traffic.
Commenting on the report, James Ezechukwu, the co-founder of SquirrelPR, stated that the report was designed to be a valuable resource for media placement decisions for industry practitioners. He highlighted that the report provided nuanced insights into the performance of various categories in the ranking and could serve as an invaluable guide for executing effective digital news campaigns in Nigeria.