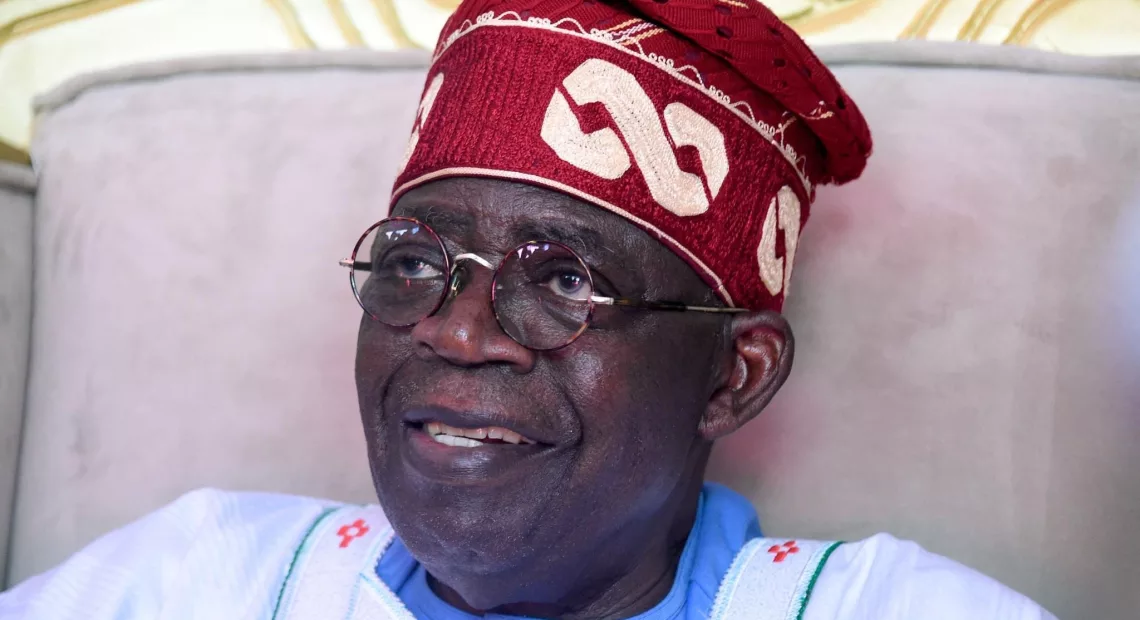 SERAP Urges Tinubu To Take Action Against Wike, Umahi, Others Collecting Life Pensions, Or Face Legal Consequences
The Socio-Economic Rights and Accountability Project (SERAP) has urged President Bola Tinubu to publicly instruct the former governors who are now serving as ministers in his administration to stop collecting life pensions, exotic cars and other allowances from their states while they serve as ministers.
SERAP also urged him to instruct the former governors to immediately return any pension and allowances that they may have collected since leaving office to the public treasury."
The following former governors are now ministers in the Tinubu administration: Badaru Abubakar; Nyesom Wike; Bello Matawalle; Adegboyega Oyetola; and David Umahi. Others are: Simon Lalong; Atiku Bagudu; and Ibrahim Geidam.
In the letter dated 19 August 2023 and signed by SERAP deputy director Kolawole Oluwadare, the organisation said: "The appointment of former governors who collect life pensions while serving as ministers is implicitly forbidden by the Nigerian Constitution 1999 [as amended] and the country's international legal obligations."
SERAP said, "You would be acting in the public interest by stopping former governors now serving as ministers in your government from collecting life pensions, especially given the current grave economic realities in the country."
The letter, read in part: "If the ministers that the president appoints are those who collect life pensions rather than serve the public interest, then that may show little about the conduct and integrity of the ministers, but speak volumes about the exercise of presidential power of appointment."
"Nigerians will judge you in part by the conduct, integrity and honesty of the ministers that you appoint to work in your government. Ultimately, the success of your government would depend on the conduct of the ministers that you appoint."
"While many pensioners are not paid their pensions, former governors serving as ministers get paid huge severance benefits upon leaving office, and are poised to enjoy double emoluments on top of the opulence of political office holders."
"We would be grateful if the recommended measures are taken within 7 days of the receipt and/or publication of this letter. If we have not heard from you by then, SERAP shall consider appropriate legal actions to compel your government to comply with our request in the public interest." 
"The exercise of your power of appointment ought to reflect ethical and constitutional safeguards and requirements, and the fundamental principles of integrity and honesty."
"Stopping the former governors from collecting double emoluments would be entirely consistent with the proper exercise of your constitutional power to appoint ministers."
"Stopping the former governors from collecting life pensions would ensure that the country's wealth and resources are used for the common good and benefit of the socially and economically vulnerable Nigerians rather than to satisfy the opulent lifestyle of a few politicians."
"Instructing the former governors now serving as ministers in your government to stop collecting life pensions from their states would also improve public confidence in the integrity and honesty of your government."
"Constitutional oath of office requires public officials to abstain from all improper acts, including collecting life pensions, that are inconsistent with the public trust and the overall objectives of the Constitution. A false oath lacks truth and justice. The oath statements require the oath takers to commit to uphold and defend the Constitution."
"According to our information, the following former governors are now ministers in your administration: Badaru Abubakar (former governor of Jigawa State and Minister of Defence); and Nyesom Wike (former governor of River State and FCT Minister)."
"Others include: Bello Matawalle (former governor of Zamfara State and Minister of State for Defence); Adegboyega Isiaka Oyetola (former governor of Osun State and Minister of Transportation); and David Umahi (Minister of Works)."
"Others are Simon Bako Lalong (former governor of Plateau State and Minister of Labour and Employment); Atiku Bagudu (former governor of Kebbi State and Minister of Budget and Economic Planning); Ibrahim Geidam (former governor of Yole State and Minister of Police of Affairs."
"The states currently implementing life pensions for former governors reportedly include Jigawa, Kebbi, Jigawa, Ebonyi, Yobe, and Rivers. Many of these states owe workers' salaries and remain the poorest in the country."
"Several of the pension laws in these states include provisions for six cars every three years, a house in Lagos worth N750 million, and another in Abuja worth N1 billion, unrestricted access to medical attention, and pensionable cooks, stewards, and gardeners."
"Other provisions 100 per cent annual salaries of the incumbent governor, security operatives and police officers permanently assigned to former governors."
"SERAP notes that in your inaugural speech as president you promised that your administration will be guided by 'the principle of the rule of law, a shared sense of fairness and equity', and that 'Nigeria will be impartially governed according to the constitution.'"
"These commitments are consistent with your constitutional duties under sections 5, 130 and 147, and oath of office, under the Seventh Schedule to the Constitution of Nigeria 1999 (as amended)."
"By the combined reading of these provisions, your government has a legal obligation to appoint as ministers former governors whose conduct is entirely consistent and compatible with constitutional and international legal requirements."
"These constitutional provisions also require you to instruct the former governors to stop collecting life pensions and to return any pensions collected to the public treasury."
"The country's international legal obligations especially under the UN Convention against Corruption also impose a legal commitment on public officials to discharge a public duty truthfully and faithfully."
"Life pensions for former governors serving as ministers are entirely inconsistent and incompatible with the Nigerian Constitution and the country's obligations under the UN Convention against Corruption."
"The convention specifically in paragraph 1 of article 8 requires you and your government to promote integrity, honesty and responsibility in the management of public resources."
"Furthermore, Justice Oluremi Oguntoyinbo in a judgment dated 26 November, 2019 also indicated that double emoluments for former governors are unacceptable, unconstitutional and illegal. Indeed, former governors collecting life pensions while serving as ministers would clearly amount to taking advantage of entrusted public positions."
"'Public function' means activities in the public interest, not against it. The alleged collection of life pensions by former governors now serving as ministers amount to private self-interest or self-dealing. It is also detrimental to the public interest."