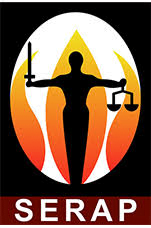 SERAP Urges Akpabio, Abass To Drop N110bn Expenditure On Bulletproof Cars, Others
The Socio-Economic Rights and Accountability Project (SERAP) has urged the Senate President Mr. Godswill Akpabio and Speaker of the House of Representatives Mr. Tajudeen Abbas, to cancel their controversial plan to spend N40bn on 465 luxury bulletproof cars for members and principal officials, along with N70bn as "palliatives" for new members.
SERAP is urging them to repeal the 2022 Supplementary Appropriation Act, which would reduce the National Assembly's budget by N110bn, reflecting the current economic situation in the country and addressing the impact of the fuel subsidy removal on over 137 million impoverished Nigerians.
Furthermore, SERAP is calling on Akpabio and Abass to request President Bola Tinubu to present a fresh supplementary appropriation bill, redirecting the N110bn to address the plight of over 20 million out-of-school children in Nigeria, subject to the approval of the National Assembly.
According to reports, "While N70 billion 'support allowance' is budgeted for 306 new lawmakers, only N500 billion worth of palliatives is budgeted for 12 million poor Nigerians. N40 billion is also allocated to buy 465 Sports Utility Vehicles (SUVs) and bulletproof cars for members and principal officials."
In the letter dated 15 July, 2023 and signed by SERAP deputy director Kolawole Oluwadare, the organisation said: "This travesty, and apparent conflicts of interest and self-dealing by members of the National Assembly must stop."
SERAP said, "It a fundamental breach of their fiduciary duties for members of the National Assembly to arbitrarily increase their own budget and to use the budget as a tool to satisfy the lifestyle of lawmakers."
The letter, read in part: "It is a grave violation of the public trust and constitutional oath of office for members of the National Assembly to unjustifiably increase their own budget at a time when over 137 million poor Nigerians are living in extreme poverty exacerbated by the removal of fuel subsidy."
"We would be grateful if the recommended measures are taken within seven days of the receipt and/or publication of this letter. If we have not heard from you by then, SERAP shall take all appropriate legal actions to compel you and the National Assembly to comply with our request in the public interest."
"Rather than exercising their constitutional and oversight functions to pursue the public interest by considering bills to improve the conditions of the over 137 million poor Nigerians who are facing the impact of the removal of fuel subsidy, the lawmakers seem to be looking after themselves."
"According to reports, no fewer than 107 units of the 2023 model of the Toyota Landcruiser and 358 units of the 2023 model of Toyota Prado would be bought for the use of members of the Senate and the House of Representatives respectively."
"The planned purchase is different from the official bulletproof vehicles expected to be purchased for the four presiding officers of the National Assembly."
"The proposed spending of N110 billion by members of the National Assembly is apparently on top of the N281 billion already provided for the lawmakers in the 2023 National Assembly budget. The proposed spending is also different from the N30.17 billion budgeted for the 'inauguration expenses' for new members."
"SERAP is concerned that the budget for the National Assembly may further be increased as members are reportedly demanding an upward review of their salaries and allowances purportedly to offset the impact of the removal of fuel subsidy."
"Section 14(2)(b) of the Nigerian Constitution of 1999 [as amended] provides that, 'the security and welfare of the people shall be the primary purpose of government."
"Under Section 16(1)(a)(b), the National Assembly has the obligations to 'harness the resources of the nation and promote national prosperity and an efficient, a dynamic and self-reliant economy', and to 'secure the maximum welfare, freedom and happiness of every citizen.'"
"Section 18 of the Constitution of Nigeria provides among others that: 'Government shall direct its policy towards ensuring that there are equal and adequate educational opportunities at all levels. Government shall strive to eradicate illiteracy; and to this end Government shall provide (a) free, compulsory and universal primary education."
"The Compulsory, Free Universal Basic Education Act also provides in Section 2(1) that, 'Every Government in Nigeria shall provide free, compulsory and Universal basic education for every child of primary and junior secondary, school age.'"
"The proposed spending of N110 billion by members of the National Assembly is a fundamental breach of the Nigerian Constitution and the country's international human rights obligations."
"Nigerians have a right to honest and faithful performance by their public officials including lawmakers, as public officials owe a fiduciary duty to the general citizenry."
"Cutting the N110 billion from the budget of the National Assembly would be entirely consistent with your constitutional oath of office, and the letter and spirit of the Nigerian Constitution, as it would promote efficient, honest, and legal spending of public money."
"The problem of out-of-school children has continued to have catastrophic effects on the lives of millions of children, their families and communities."
"By being out of school, these Nigerian children have been exposed to real danger, violence and even untimely death. Redirecting the proposed spending of N110 billion to address the situation of over 20 million out-of-school children across the country would improve access of Nigerian children to quality education."
"Education is both a human right in itself and an indispensable means of realizing other human rights. As an empowerment right, education is the primary vehicle by which economically and socially marginalized adults and children can lift themselves out of poverty and obtain the means to participate fully in their communities."
"Under international law, states are required to progressively implement socio-economic rights including the right to quality education commensurate with the level of resources available. Gross misallocation of resources to the detriment of the enjoyment of the right to quality education can constitute a human rights violation."