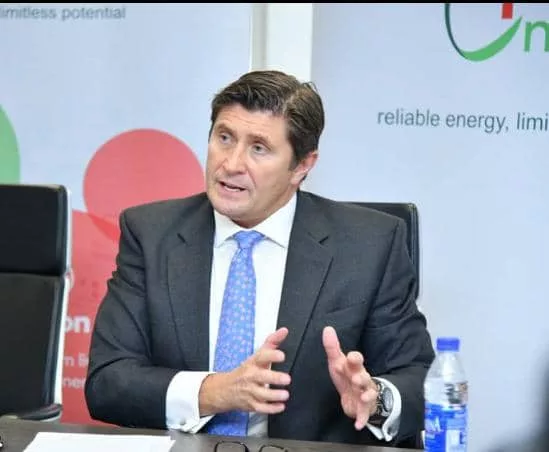 Seplat's Roger Brown: Court Fixes April 6 As New Date For Ruling On Interim Ex-Parte Order
A Federal High Court sitting in Lagos and presided over by Justice Chukwujekwu Aneke has fixed April 6, 2023 as the new date for ruling on the application seeking to set aside the interim ex-parte order previously made preventing the Chief Executive Officer of Seplat Energy Plc; Mr. Roger Brown from participating in management of the company.
The new date which has the concurrence of all the parties to the suit was intended to avail the Judge more time to write his ruling on the matter as the administrative workload in his office has helped to slow down the process.
Earlier on March 23, 2023 Justice Aneka had fixed ruling for March 30, 2023 on the matter. This was after the judge had listened to the arguments of counsels to parties in the light of the argument, the Court directed that all the Respondents/Applicants including the parties affected by the interim order of the Court should make their arguments on why the interim order should be set aside. 
Amidst arguments by counsels over the Petitioners Joinder Application, Mr. Bode Olanipekun, SAN, Counsel to 1st and 2nd Respondent/Applicant submitted that the interim order of the court had elapsed by the passage of time and if the Counsel to the Petitioners/Respondents conceded that the interim order had expired and needed the formal order of the court to be set aside, the coast would be clear for him to make any further application.
It will be recalled that some parties opposed to the Chief Executive Officer of Seplat Energy, Mr. Roger Brown had approached the Court to restrain him from participating in management of the company. However, the allegations made against Brown have been described as baseless and unfounded. It is noteworthy that Seplat has a robust system of internal controls and procedures in place to prevent and detect any financial impropriety or untoward practice. Furthermore, Roger Brown has a proven track record of virile leadership and has made significant contributions to Seplat's success.