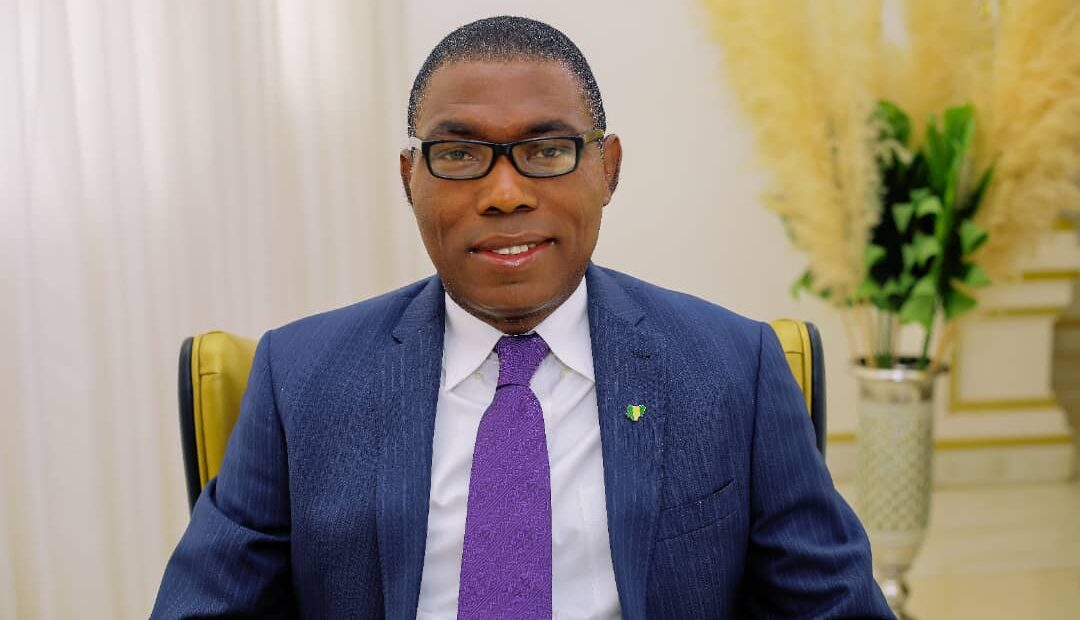 Prince Adebayo Urges Media To Keep Educating Citizens On Democracy
The candidate of the Social Democratic Party (SDP) in the February 25 presidential election, Prince Adewole Adebayo, has charged the media to educate the public and help them understand what democracy stands for.
The call was contained in his Democracy Day message to Nigerians on Monday. He noted that even though democracy as it is practised in Nigeria today might be imperfect, it still remains the fairest and surest way by which the minority could have their say and the majority, their way.
Adebayo charged public office holders to serve the people with humility, reminding them that government is not a place for revenge, personal reward, egoism and aggrandizement, but rather a place of servant-hood on behalf of the rest of the citizens, who cannot converge at the state house or the National Assembly or judge every case in the judiciary. "Every position in public service is a trust, a delegation and an attempt to do through a few of us what the majority of us desires. "Therefore, on this day, I plead with the media to educate the public to understand democracy. Imperfect as it may be, it is the fairest and surest way by which the minority can have their say and majority can have their way. But the direction the country should be travelling is the direction we can say that we have unity, faith, peace and progress," he stated
Adebayo warned those in public office to be mindful of the fragility of the nation. "Today, on the 30th anniversary of June 12, many heroes have passed away including MKO Abiola, Bashir Tofa of the National Republican Convention (NRC), Solomon Lar and many of the players are still around.
"We have learnt many lessons. There are citizens' lessons, political parties' lessons, and civil society lessons. There are institutional lessons for the military as well as lessons for the government of the day," he said.
He noted that the event was another opportunity to congratulate President Bola Ahmed Tinubu, who was a key player as a Senator of the Social Democratic Party in 1993. "So, no one can say that he did not know the travails of the people looking for democracy. No one can say he does not know the fragility of democracy. No one can say that we do not have a documentary in recent history on how a people can come together and canonize democracy and a small group can come together and vandalize democracy," he stated.
The foregoing, according to Adebayo, underscores the need to have the current republic. He said: "We have this republic so that we can determine our own destiny, come together and form a government that is meant to implement the provisions of our constitution, especially chapter two of it.
"Therefore, the rituals of election will come and go, but what is important is; are we making progress? And the only way we can make progress is if the electorates get enlightened to realise that the assumption that one has the right to vote is an assumption that one is a good citizen. And that one will study the issues and be motivated by the progress and desire for the development of your community."