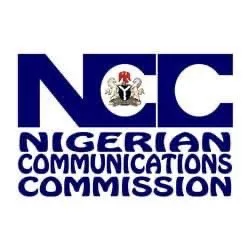 Nigerian ICT Stakeholders Hail Prof. Danbatta's Transformative Leadership in Telecom
A stakeholder group within Nigeria's Information and Communication Technology (ICT) sector has showered praise on Prof. Umar Garba Danbatta, the Executive Vice Chairman (EVC) of the Nigerian Communications Commission (NCC), for his outstanding leadership and remarkable achievements in the country's telecom industry.
This group, operating under the Nigeria Information Technology Reporters' Association (NITRA), expressed admiration for Danbatta's visionary guidance, which has led to a transformative shift in Nigeria's telecom sector. Under his eight-year tenure as the NCC's EVC, the sector has attracted an astounding $77 billion in investments, firmly establishing itself as a key driver of the nation's economy.
Danbatta's leadership has been instrumental in increasing the sector's contribution to Nigeria's Gross Domestic Product (GDP) from 8 percent in 2015 to a significant 16 percent. Recent data from the National Bureau of Statistics (NBS) shows that the sector contributed N2.508 trillion to the nation's GDP in the first quarter of 2023, equivalent to 14.13 percent.
NITRA's National Chairman, Chike Onwuegbuchi, highlighted Danbatta's bold embrace of 5G technology, positioning Nigeria as an early adopter and generating $820.8 million in 5G spectrum license fees from leading operators. The issuance of a license to SpaceX, owned by Elon Musk, for Starlinks broadband services, with nationwide coverage potential, was also commended as a game-changing move for the industry.
The ICT group underscored the substantial growth in telephone users, internet subscribers, and broadband users during Danbatta's leadership, reaching 218.9 million, 159.5 million, and 88.7 million, respectively. These numbers, along with job creation, highlight the sector's pivotal role in Nigeria's economic development.
The ICT community praised Danbatta's commitment to innovation, regulatory excellence, and active stakeholder engagement, acknowledging the sector's resilience in the face of challenges like infrastructure issues and regulatory complexities.
They called upon the federal government to replicate the telecom sector's success in other industries, seeing Danbatta's leadership as proof of what dedication, innovation, and visionary leadership can achieve. As accolades pour in, Danbatta's transformative impact on Nigeria's telecom sector stands as a shining example of how visionary leadership can drive growth and prosperity in the nation's economy.
Chike concluded by stating that Danbatta's legacy will undoubtedly be remembered as a cornerstone of Nigeria's digital transformation journey.