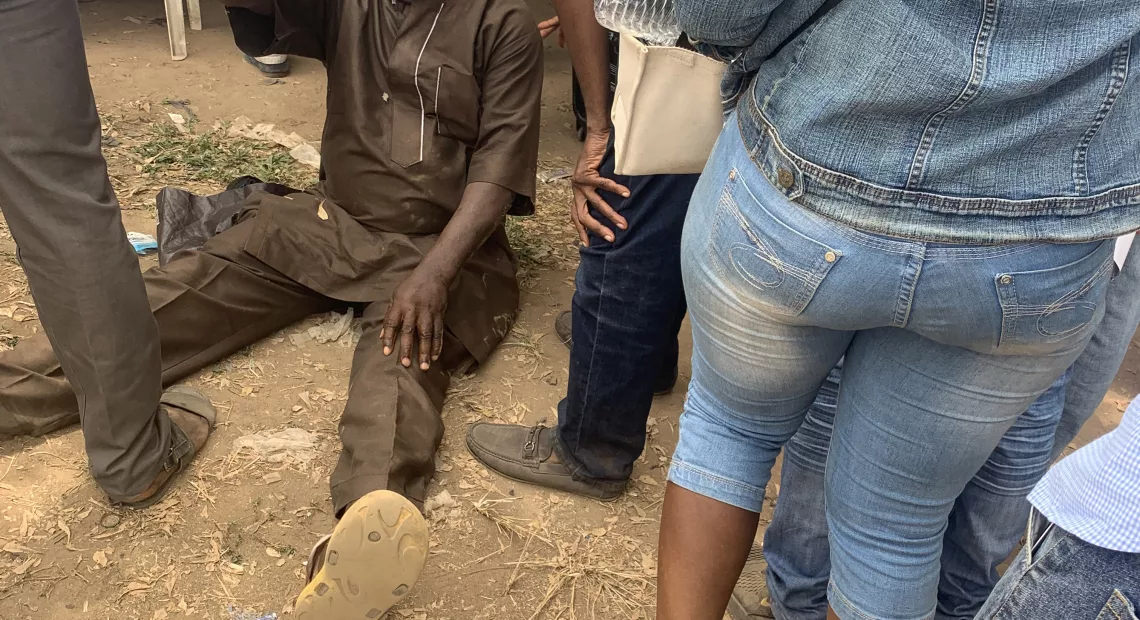 NigeriaDecides2023: Elderly Voter Slumps At Polling Unit In Ogun
An elderly voter has slumped at the 060 polling unit by Redemption city (RCCG camp), Mowe.
The incident has hours after voters hav been in queue waiting for their turn to vote.
INEC officials who arrived late at the polling unit  at about 11:30am have been attending to elderly citizens, pregnant women and nursing mothers since they started.
Part of the challenges they said they were facing at the polling booth is that their machines were not working perfectly while they are also complaining that ink finished from their machines after attending to few people.
The population of voters at the polling booth, are still many as many of them are yet to be attended to.