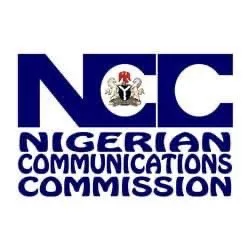 NCC's Annual Hackathon Awards Shine on Innovative Solutions
In a showcase of remarkable technological innovation, the Nigerian Communication Commission (NCC) recently hosted its Annual Hackathon Competition, with a total of 81 participating companies. The event concluded with three standout companies sharing a grand prize of N30 million, while nine other shortlisted companies received consolation prizes of N500,000 each.
The winners of this year's hackathon were Solaris GreenTech Hub, Knownow Africa Limited, and Specxs Care Limited. Each company presented cutting-edge solutions that captured the attention of both the judging panel and the audience.
Solaris GreenTech Hub: Revolutionizing Renewable Energy
Solaris GreenTech Hub emerged victorious in the Renewable Energy Solution category. Their innovative solution focuses on providing clean energy hubs in rural communities. This setup allows people in these areas to charge their phones and other electronic devices, addressing a pressing need for access to reliable energy sources.
The Solaris team, consisting of Chiemela Anosike, Ineke Chinecherem, and Onoh Chiemela, presented a solution that not only meets the energy needs of remote communities but also contributes to environmental sustainability.
Knownow Africa Limited: Pioneers of Blockchain Fraud Prevention
Knownow Africa Limited claimed victory in the Blockchain Solution category with their fraud-detection and prevention solution. The team, led by Abdulazeez Abiola, Dr. Mudasiru Taiwo, and Dr. Oluwaseun Ojerinde, demonstrated a forward-thinking approach to tackling financial fraud through blockchain technology.
Their solution promises enhanced security and regulatory compliance, aligning with global concerns about data protection in a digitally connected world.
Specxs Care Limited: Empowering the Elderly with Smart Technology
Specxs Care Limited showcased their groundbreaking 'Smart Bladder' wearable device, designed to assist elderly individuals dealing with urinary incontinence. This innovative device not only improves the quality of life for the elderly but also reduces daily expenses associated with managing this health issue while ensuring proper personal hygiene.
The Specxs Care team, comprised of Isah Dahiru, Ameenat Bala, and Musa Gambo, highlighted the potential for technology to address real-world challenges that affect people's lives.
Prof. Mohammed Ajiya, Chair of the independent Panel of Judges, commended the meticulous evaluation process that led to the selection of these three winners. He emphasized that the competition strictly adhered to the Commission's requirements.
Dr. Aminu Maida, the Executive Vice Chairman and CEO of NCC, noted in his keynote address that this event perfectly aligns with the Commission's Strategic Vision Plan for 2023-2025. This plan emphasizes the importance of research and innovation in driving sustainable economic growth in Nigeria.
The event focused on three key thematic areas: Blockchain-enabled Data Protection Solutions, Assistive Technology for the Elderly and People with Disabilities, and Technology Solutions for Renewable Energy in Rural Areas. NCC's commitment to nurturing innovation and supporting promising ideas that emerge from the hackathon was also highlighted.
Ismail Adedigba, Director of Research and Development at NCC, expressed the Commission's dedication to supporting these innovative solutions beyond the cash prizes. He emphasized the role of hackathons in fostering innovation and addressing real-world challenges.
In a world where innovation is paramount, the NCC's Annual Hackathon Competition continues to be an instrumental platform for showcasing fresh perspectives on existing challenges, mobilizing collective intelligence, and driving progress in both business and society.