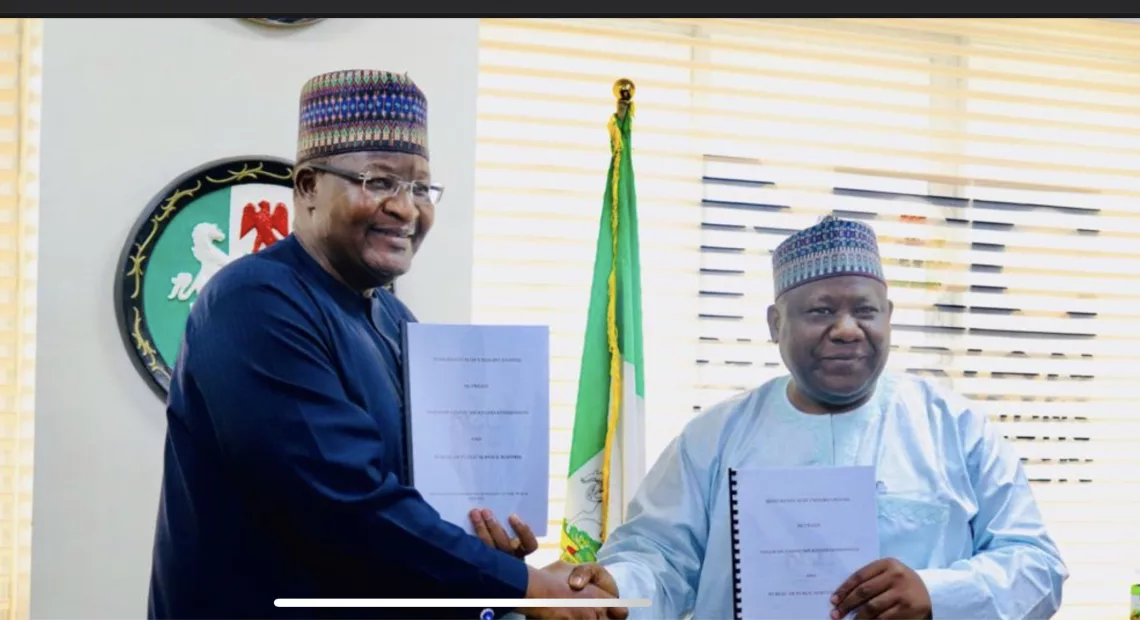 NCC, BPSR Join Efforts To Improve Access To Govt Processes
The Nigerian Communications Commission (NCC) and the Bureau of Public Service Reforms (BPSR) are teaming up to digitize government processes. This collaboration aligns with the NCC's Strategic Vision Plan (SVP) to work with relevant stakeholders for this reform.
According to Prof. Umar Danbatta, the Executive Vice Chairman of NCC, the MoU between the two organizations will boost efficiency and productivity by incorporating enabling policies and implementing institutions for digital transformation. He emphasized NCC's commitment to driving broadband penetration, which forms the foundation for successful digitization.
The completion of this digitization process will result in a paperless governance system, allowing chief executive officers to handle tasks online. Danbatta believes this transition will be worthwhile, as operating a paperless system will enhance efficiency, particularly for the Bureau for Public Service Reforms and the Nigerian Communications Commission.
Dr. Dasuki Arabi, Director-General of BPSR, expressed the Bureau's decision to collaborate with NCC based on the Commission's excellent track record, being the first organization to win the Platinum Award of BPSR for exceeding expectations in its operations.
The MoU presents an opportunity to consolidate efforts in adopting emerging technologies and delivering a strong and resilient public service. This will lead to a well-functioning federal system with zero tolerance for corruption and improved service delivery, fostering cooperation between Federal and State governments to encourage economic growth and investment.
The ongoing efforts to improve access to government information and services through the Federal Government's Scorecard are positively impacting the socio-economic development of the country.