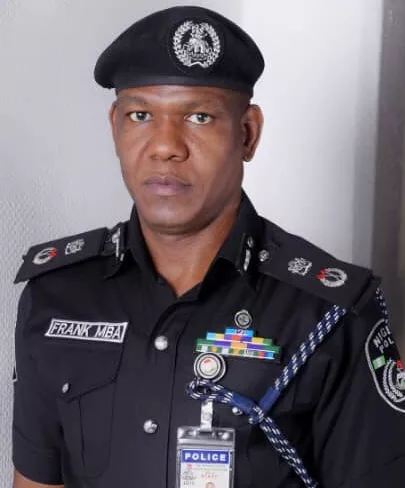 Naira Scarcity: Ogun CP Warns Against Exploiting Situation To Cause Breach Of Peace
•Commends Residents For Resilience
The Commissioner of Police, Ogun State Police Command, CP Frank Mba, has commended the residents of the State for their resilience and peaceful conduct, in the face of the biting challenges, resulting from the new Naira policy and paucity of fuel supply in the State. The CP made this known during a confidence-building patrol conducted by the Police and other security forces in the State, on Saturday, February 18, 2023, targeted at assuring residents of the resolve of the Command to protect lives and property, prevent breakdown of law and order, and improve public safety and security.
The CP further noted that intelligence at the disposal of the Command indicates that some criminal elements are planning to take advantage of  the challenging economic situation to disrupt the peace being enjoyed in the State. He therefore warned that the Police, will not fold its arms and allow persons with criminal intentions, to hide under any guise whatsoever, to unleash mayhem on residents, private and public property, and critical national infrastructure, including banks and offices of the Independent National Electoral Commission (INEC).
The CP further assured that necessary security architecture has been emplaced to protect the peace loving people of the State. He stated that the Area Commanders and Divisional Police Officers (DPOs), have been directed to arrest and bring to book, any person or group wanting to foment trouble and cause breach of peace in the State.
To this end, the CP, while empathizing with residents, enjoined all parents and guardians, Civil Society Organisations (CSOs), political and religious leaders, amongst other critical stakeholders, to prevail on their children, wards and followers, not to resort to violence, as all necessary actions are being taken to further ease the pains of the people in this regard.