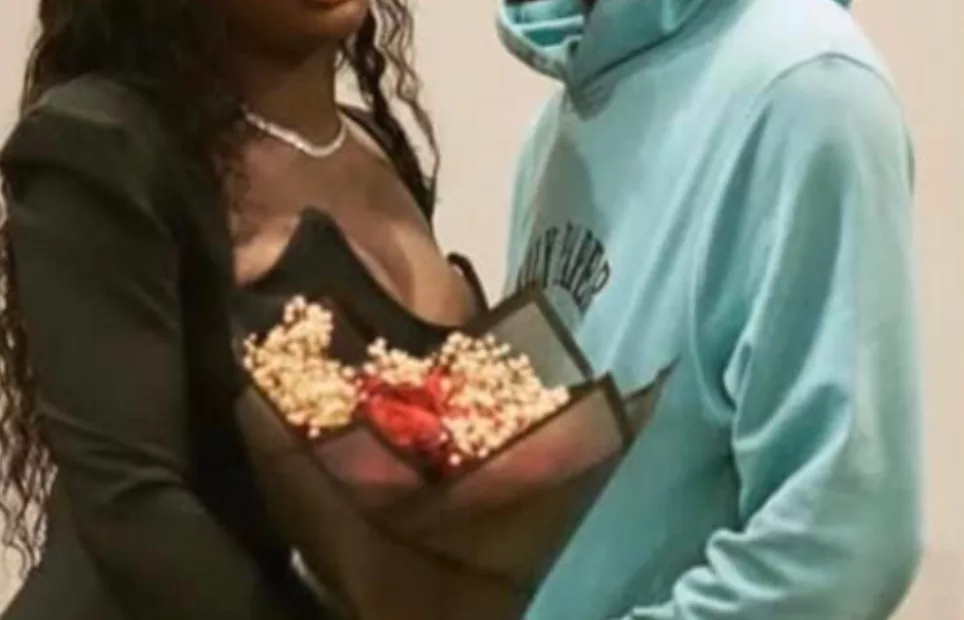 My Life Is Under Threat, Says Mohbad's Widow
Cynthia Omowumi Aloba, the wife of the late singer Ilerioluwa Aloba, also known as Mohbad, made an appearance at the Lagos Coroner's office in Ikorodu on Tuesday, where she shared her concerns about facing life-threatening situations following her husband's demise.
She informed the court that these threats began shortly after her husband's passing. Cynthia, who was accompanied by the police to the Candide-Johnson Court House in Ita-Elewa, Ikorodu, told Magistrate Adedayo Shotobi that she receives daily death threats, including on social media platforms.
"A lot of people are defaming me on TikTok, a social media platform," she stated. "I left my husband's house because I am not safe there."
During cross-examination by David Fadile, counsel to the deceased's father, Omowunmi mentioned her good relationship with her father-in-law, whom she described as her best friend. She denied obtaining a Canadian visa. She explained that her late husband had expressed the desire to move to Canada on Monday, September 11, due to perceived opponents. They had discussed why he didn't post her on social media, to which he replied it was to protect her and their child.
According to her, he told her, "if they don't get me, they might get to her or their baby. That he has family overseas. That he doesn't want anything to happen to her or his boy." She stated that she had been with her late husband for over a decade, dating back to their secondary school days.
Led in evidence by her counsel, Taiwo Olawanle from Falana and Falana Chamber, Omowumi further recounted the events leading to her husband's death. She clarified that there had been no fight between them before his passing.
She disclosed that her late husband was supposed to go to the hospital to treat injuries sustained during an altercation with Prime Boy but refrained due to past encounters with NDLEA operatives and fear of Azeez Adeshina Fashola, known as Naira Marley. She added that NDLEA operatives had hit him on the head with a gun's butt.
Omowumi explained that she didn't realize her husband was injured in the Prime Boy encounter until she saw bloodstains on the bedsheets the following day, Monday, September 11. The wound was described as a small but not deep cut. Since the nurse who was meant to treat Mohbad was unavailable, they resorted to first aid and Panadol.
Under cross-examination by Olawanle, she mentioned that on Tuesday, September 12, her husband's friend, 'Spending,' contacted another nurse who administered injections to the deceased on his left arm. She didn't know the type of injection because she was in the kitchen cooking at the time.
She shared that her husband had requested the nurse to be cautious because he was an ulcer patient. At one point, she overheard her husband asking her to remove the injection from his hand.
When asked to clarify, she explained that they initially took her husband to Kuda Hospital, which was unable to treat him, and then to another hospital that declared him dead.
Under cross-examination by Olumayowa Ogunsami, counsel to the deceased's father, she disclosed that her late husband distanced himself from his friend, Micheal, also known as Mice, when he discovered that Mice was acting as an informant to Naira Marley. Her late husband had learned that Mice was recording their conversations when he took him to a lawyer to discuss the royalties owed to him by Naira Marley.
The proceedings were adjourned to November 15 for further developments and testimonies.