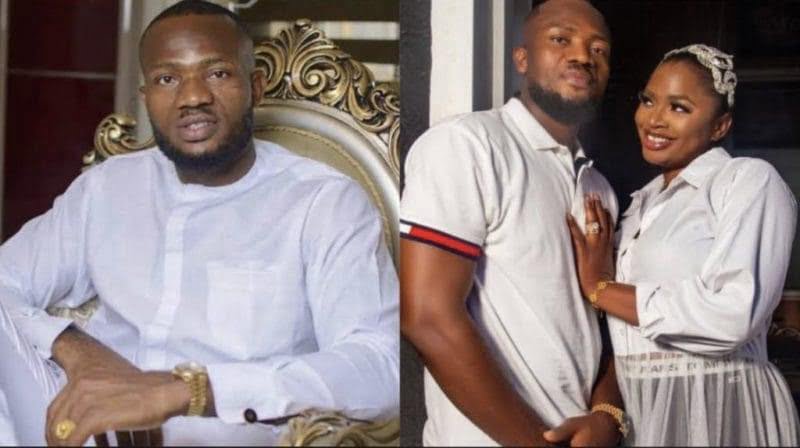 Manslaughter: Lagos Autodealer Ogbonna Remanded Over Wife's Death
Magistrate Adebayo Kafayat Tella of an Ebute Meta Magistrates' Court sitting in Lagos on Tuesday ordered the remand of an autodealer Ikechukwu Daryl Ogbonna over the death of his wife, Abimbola Martins-Ogbonna.
The Magistrate made the order following advice by the Director of Public Prosecution (DPP), Lagos State, which indicted Ogbonna for involuntary manslaughter.
Mrs Tella  while reading out the DPP's Advice said the Defendant should be arraigned before the Lagos High Court.
She remanded Ogbonna in custody pending filing of information against him and his arraignment.
Defence counsel Mr. Abubakar Yesufu however prayed the court to release the defendant based on earlier bail conditions granted him.
Magistrate Tella held that she lacked the jurisdiction to entertain a case of involuntary manslaughter, hence all bail applications should be presented before the high court.
She adjourned till March 7, 2023.
Ogbonna, a 37-year-old Lagos car dealer, was arrested by the Lagos State Police Command over Abimbola's death Lekki.
Ikechukwu and Abimbola had been married for 16 years, with the union blessed with five children.
The marriage, however, was full of disagreement and alleged domestic violence.
At the climax of their clash, the couple separated and were said to have reunited.
However, on Saturday, October 15, there was a fire incident at their Lekki mansion, as Abimbola was caught in the inferno.
She was rushed to a hospital, where she died as a result of the injuries she sustained.
The deceased's family, while demanding justice accused the police of cover-up, intimidation and attempt to force the family into an out-of-court settlement with Ogbonna and also drop charges against him.
The family also alleged that the police had changed Ogbonna's charges from 'manslaughter' to 'negligence' so as to make it easily bailable.
The family's lawyer, Mr. Odiana Eriata, who was in court said that the issue of domestic violence ought to have been properly investigated and appropriate charge should be preferred against the culprit.