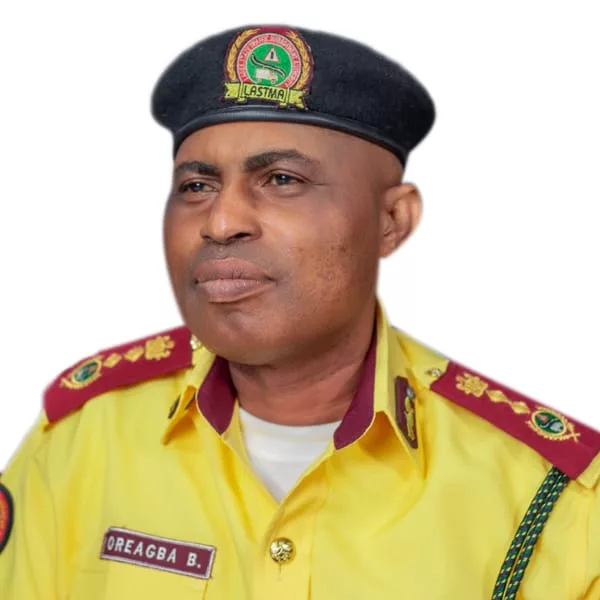 LASTMA Warns Against Unauthorized Usage Of Uniform in Films
•Citing Legal Clause
The management of the Lagos State Traffic Management Authority (LASTMA) has taken a decisive step by declaring the unauthorized use of LASTMA uniforms, kits, and related items by film and skit creators as illegal.
Mr. Bolaji Oreagba, the General Manager of LASTMA, expressed his dissatisfaction with the disrespectful portrayal of the LASTMA institution in movies and skits, where LASTMA uniforms are utilized without considering the provisions outlined in Section 79 of the Criminal Law of Lagos State 2015, which explicitly prohibits such unauthorized use.
Mr. Oreagba made the stern warning after encountering instances where actresses were seen fully dressed in LASTMA uniforms in a Yoruba film titled 'Gbogbo Lowo' and other skits shared on various social media platforms.
He emphasized that filmmakers and skit creators depicting LASTMA officers must obtain a permit letter for such portrayals; otherwise, they will face legal consequences.
This move is motivated by the desire to uphold a sense of propriety in the production of movies and to regulate the possession and utilization of LASTMA uniforms and accoutrements in society.
The LASTMA General Manager stressed the importance of maintaining the credibility and dignity of the organization's image.
He further urged the National Association of Nigeria Theatre Arts Practitioners (NANTA) and other affiliated bodies to take action and ensure that their members are aware of these guidelines.
"Anyone found using LASTMA uniforms without the appropriate approved permit will be subject to prosecution, as LASTMA seeks to enforce these regulations diligently, Oreagba said."