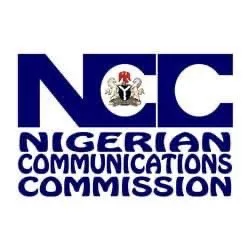 Lamido Adamawa Applauds NCC's Efforts in Ensuring Affordable Telecom Services
The Lamido of Adamawa, Dr. Muhammadu Mustapha, expressed his appreciation for the Nigerian Communications Commission (NCC) and its efforts in safeguarding telecom consumers. He praised the recent Village Square Dialogue (VSD) held in Yola, Adamawa State, where individuals and businesses could interact with the regulator directly to address telecom-related concerns.
Prof. Abubakar Tahir, representing Lamido Adamawa at the "Know Your Rights as Telecom Consumers" event, commended the NCC's dedication to consumer education. He acknowledged their role as regulators and lauded their initiative to bring such valuable programs to the people of Adamawa.
In addition to the commendation, the Lamido suggested that the NCC should explore ways to further reduce the cost of telecom services and ensure widespread availability across the country.
NCC's Director of Consumer Affairs, Alkasim Umar, representing Prof. Umar Garba Danbatta, emphasized the NCC's commitment to consumer protection and the facilitation of quality service by licensed providers. The Village Square Dialogue was one of their outreach events, fostering face-to-face interaction between the NCC, service providers, and consumers.
Umar highlighted some consumer-centric initiatives, such as harmonized shortcodes for various services across networks, the NCC Toll-Free Number (622) for complaints, the Emergency Number (112) for emergencies, and the Do-Not-Disturb (DND) Short Code (2442) to block unsolicited messages.
He stressed that information and education empower telecom consumers, protecting them from unfair practices by service providers, in line with the Nigerian Communications Act (NCA) 2003. Umar emphasized the importance of educating consumers in the digital age and how such initiatives would sensitize people about their rights, privileges, and expectations from telecom businesses in the country.