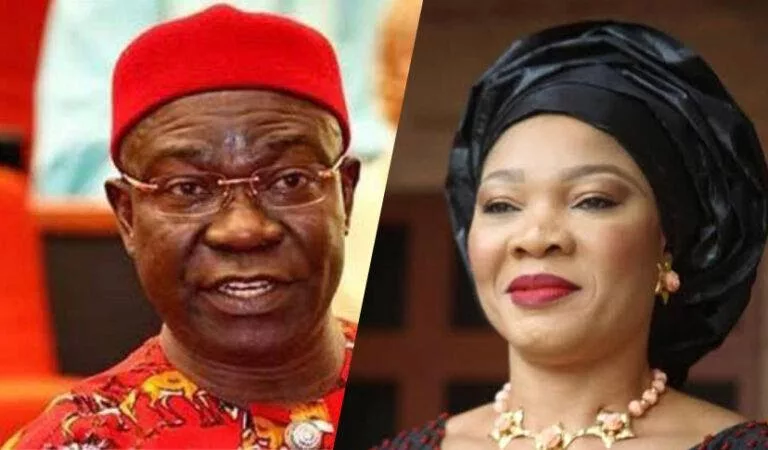 Just In: Ekweremadu, Wife Bags 10-Years Imprisonment For Organ Trafficking
Former Deputy Senate President of Nigeria, Ike Ekweremadu and his wife Beatrice have been jailed by a United Kingdom court for an organ trafficking plot.
The court sentenced  Ekweremadu to nine years and eight months while his wife, Beatricewas sentenced to four years six months and the medical doctor who acted as a 'middleman' in the plot, Dr Obinna Obeta, was sentenced to 10 years and his medical licence was also suspended.
Recalled  that the jury sometimes  in March 2023 found they criminally conspired to bring a 21-year-old Lagos street trader to London to exploit him for his kidney.
The young man was said to have been falsely presented as Sonia's cousin in a failed bid to persuade doctors to carry out an £80,000 private procedure at the Royal Free Hospital in London.
The young man was said to have been offered an illegal reward to become a donor for Sonia after kidney disease forced her to drop out of a master's degree in film at Newcastle University.
Their conviction was the first verdict of its kind under the Modern Slavery Act.