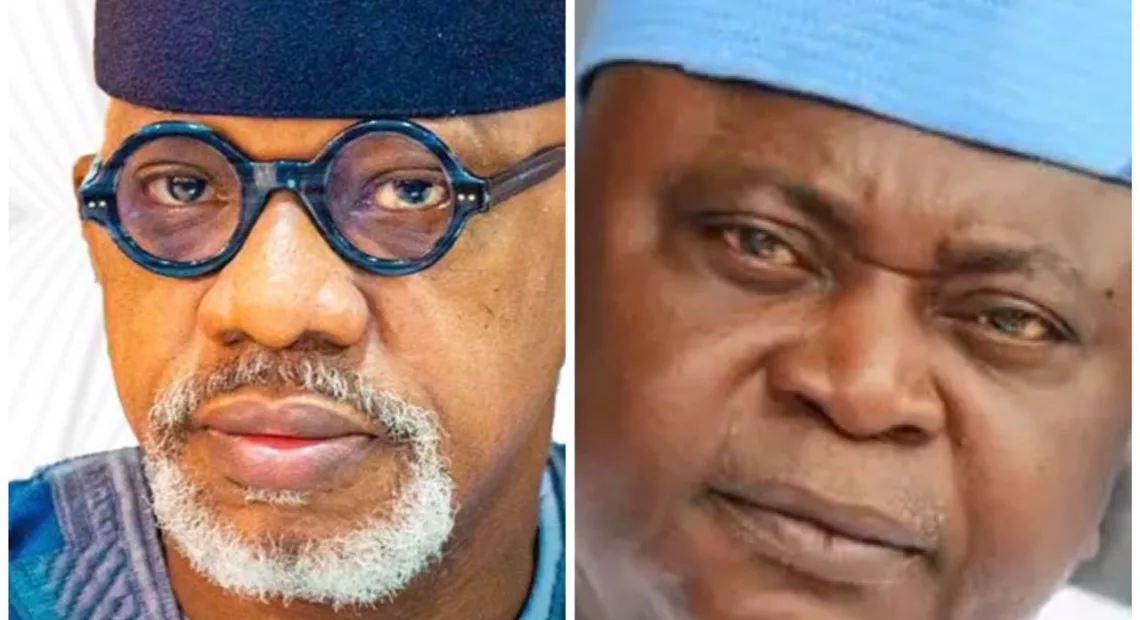 How INEC goofed in declaring Dapo Abiodun winner of Ogun Guber – Group
The Vanguard for Democracy and Good Governance (VDGG), a non-governmental organisation, has said it's amazed at the sham and shambolic process leading to the declaration of Governor Dapo Abiodun as governor-elect in Ogun State by the Independent National Electoral Commission (INEC).
The organization said; "To say we are stupefied is an understatement, going by the obvious disregard for the section of the Electoral Act 2022, which succinctly outlines how an election may be declared inconclusive.
We recall that in the Ogun governorship election, the candidate of the All Progressive Congress (APC) polled 276,395 while the candidate of the People's Democratic party (PDP) polled 262,383.
The total number of cancelled votes stands at 33,750, and the difference between the top two candidates is 13,912.
The Electoral Act has it that a re-run election can be so declared if the margin of victory in an election is lower than cancelled votes.
We daresay that that election was meant to be declared inconclusive in compliance with the 'Margin of Lead Principle' derived from Sections 26 and 53 of the Electoral Act (as amended) and Paragraph 41(e) and 43(b) of the INEC Regulations and Guidelines.
We want to state it unequivocally that section 51, sub-sections 3 of the Electoral Act 2022 states that "Where the result of an election is cancelled, there shall be no return for the election until another poll has taken place in the affected polling unit.
A similar scenario is the case of Adamawa and Kebbi states. In Adamawa, INEC declared the governorship election inconclusive due to the margin of Governor Fintiri's win. The margin of his win is less than the total cancelled votes. Election was cancelled in some areas with 41,796 registered voters which is higher than the margin of 31,249 between the People's Democratic Party's (PDP) Ahmadu Umaru Fintiri, who polled 421,524 and the All Progressives Congress's (APC) Aisha Dahiry Binani who polled 390,275.
Similarly, in Kebbi State too, INEC declared the poll inconclusive since the number of registered voters in those polling units cancelled amounted to 91,829; whereas, the two leading political parties in the contest, APC and PDP, polled 388,258 and 342,980 votes, respectively. The difference stands at 45,278.
We express dismay that in the case of Ogun, INEC completely disregarded the Electoral Act but went hastily to declare the APC candidate as the governor-elect.
This is, at best, an electoral anathema; hence, INEC must give an account of that mess to the electorate of Ogun State.
You cannot obey the Electoral Act in Adamawa and Kebbi, while you completely disregarded it in the Ogun scenario.
What is sauce for the goose is sauce for the gander."