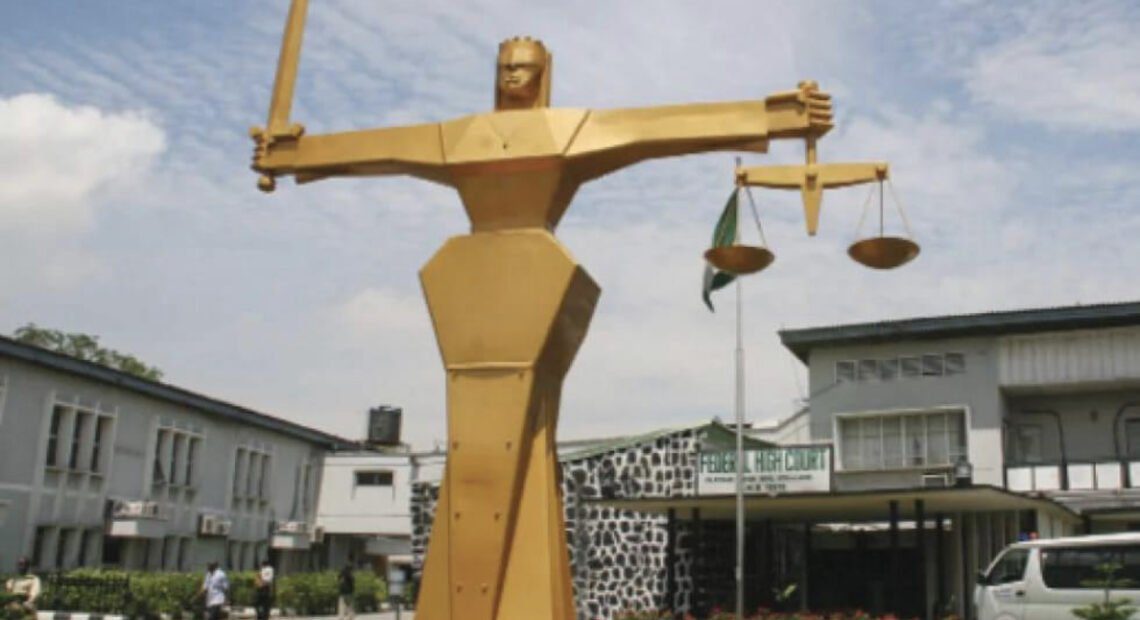 FG Makes U-turn, Moves To Withdraw Firearms Possession Case Against Emefiele
The Federal Government has requested the withdrawal of the "illegal possession of" case against Godwin Emefiele, the suspended Central Bank of Nigeria (CBN) Governor.
This application was made at the Federal High Court in Lagos, with Justice Nicholas Oweibo presiding. Mohammed Bakodo Abubakar, the Director of Public Prosecutions (DPP) at the Federal Ministry of Justice, indicated that this move follows further investigations.
The judge had fixed Tuesday, August 15, 2023, for the hearing of applications seeking to stop further prosecution of Emefiele, and that of the Ministry of Justice seeking to appeal the bail granted to him by the court.
Abubakar who made his application orally told the judge that the decision to withdraw the charges is informed by emerging facts and circumstances of the case which requires closer investigation.
The defence counsel, Joseph Daudu (SAN) however opposed him, arguing that because the government was in disobedience of the court's order granting Emefiele bail, its application could not be taken.
Dawodu (SAN) further argued that in the past the argument was there was no Attorney General of the Federation who can handle the case.
He cited Section 174 (3) of the 1999 Constitution that the AGF has power that can be devoid to any of it's officers.
"We have an application that the AGF has flouted the court order which say the respondent/ defendant should be remanded at the Nigeria Correctional Service granted but they are not obeying the order.
"The court granted order of substituted service to be published in three National dailies and after they brought an application of stay of execution of the bail and we say unless they obey that order section 174 (1) can only be by nolle prosequi
"It must be in writing, I have never heard of the withdrawal of a case without a nolle prosequi for the interest of justice we need to prevent abuse of legal processes.
"Every application they brought against any citizen of this country under section 174, is nolle prosequi the government can not come before the court orally for that, it's to be by "nolle prosequi",at the point in term there is no application before the court.
"I urge the court to reject the application and order the learned DPP to go on with today's business," he said.
While responding to the defence argument, the DPP said nolle prosequi was different from withdrawal of the charge and cited section 108 of the Administration of Criminal Justice Law 2015.
Justice Oweibo after taken arguments from both parties, adjourned till this Thursday for ruling.