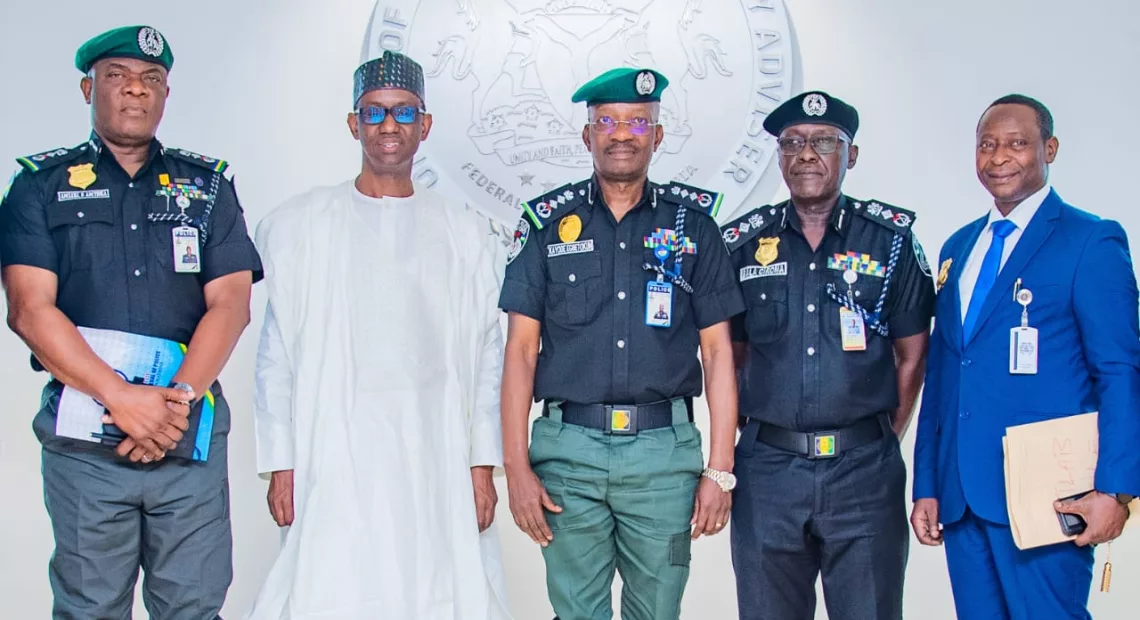 Enhancing Internal Security: Ag. IGP Egbetokun Meets With NSA, Commits To Strengthened Collaboration Among Security Institutions
Acting Inspector General of Police, Dr. Olukayode Adeolu Egbetokun, on Tuesday paid a courtesy visit to Mallam Nuhu Ribadu, the National Security Adviser, at the Office of the National Security Adviser in Abuja's Three Arms Zone.
The visit was to further build upon the progress achieved thus far in the nation's internal security framework.
During the meeting, the NSA expressed his satisfaction with the Acting IGP's efforts in reforming and repositioning the Nigerian policing system, acknowledging that the IGP had started on the right path since assuming office.
However, he emphasized the importance of prioritizing enhanced collaboration with other security agencies to fulfill the goals of the current administration. The NSA pledged his unwavering support for achieving effective policing and bolstered security for all Nigerians.
In response, the Acting IGP extended his congratulations to the NSA on his well-deserved appointment, recognizing his commitment to ensuring national security stability and growth through inter-agency diplomacy and comprehensive safety measures. The IGP affirmed his dedication to fostering stronger synergy among security institutions, understanding that it is vital to accomplish the objectives of the government and safeguard the well-being of the Nigerian populace.
Accompanying the IGP were Deputy Inspector General of Police (DIG) Operations, Adeleke Adeyinka Bode, mni; DIG Training and Development, Bala Ciroma; Assistant Inspector General (AIG) Force Intelligence Bureau, Abdulyari Lafia; Force Secretary, AIG Habu Sani; Director of the National Cyber Crime Centre, DCP Uche Ifeanyi; and Force Public Relations Officer, CSP Olumuyiwa Adejobi.