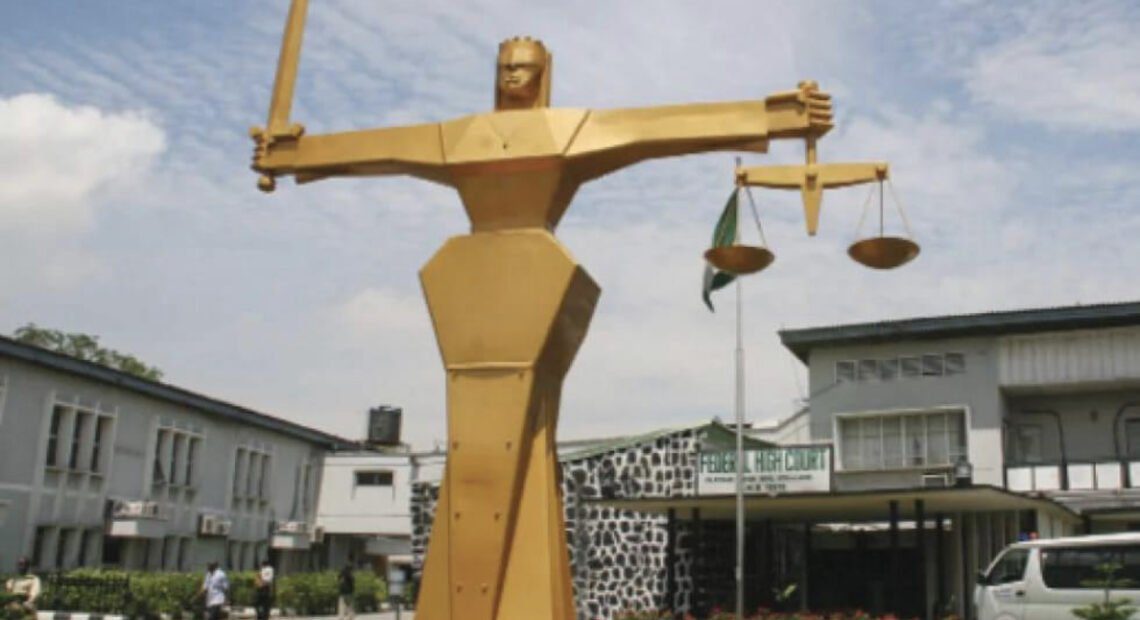 Engineer Sues IGP, Others Over Alleged Threat To Life By Suspected Land Grabbers
An Engineer, Mr. Samuel Oladele has approached the court over persistent threat to his life by the Nigeria Police and suspected land grabbers.
Oladele, through suit number: ID/14897/MFHR/2023 filed before a Lagos State High Court, Ikeja Judicial Division, through his lawyer, Adetayo Bello, praying the court to stop his continue harassment and intimidation by the men of Nigeria police.
He named the affected police officers in a fundamental enforcement rights suit to include: the Inspector General of the Nigerian Police and the Commissioner of Police General Investigation Section 'D' Department, DCP. Sheik M. Danko.
Others fingered in the alleged illegal act are: (Officer In Charge) Team "C" and General Investigation Section D 'Department: (Force CIID) annex, Alagbon close, Ikoyi, Lagos.
Oladele is praying the court to safe him from duo of alleged notorious land grabbers  Sule Suraju (Aro of Abuleado) and Taye Hassan (Alias Taye Burger).
He alleged that the notorious land grabbers are working with the police officers named above on a mission to take his life so that they will take over land lawfully acquired by him
The engineer is praying the court, "for a declaration that the continual invitation, harassment, intimidation and coercions of Oladele by the Officers of the 1st and 2nd Respondents, particularly the 3rd Respondent at the instance of the 4th and 5th Respondents is unlawful, illegal and unconstitutional.
"Their action is a clear violation of the Applicant Constitutional Rights as protected under Sections 34(1), 35(1), (2), (3), (5} AND (6), 36 (1), 37, 40, 41 AND 43 and Articles 3 (2), (4), (5)  6, and 7(b) and (d) of the African Charter and People Right (Ratification and Enforcement) Act. Cap 10 Laws of the Federal Republic of Nigeria 1999 (as amended) and Orders I & ll of the Fundamental Rights (Enforcement Procedure} Rules 2009.
"A Declaration that the crux of the dispute between the Applicant and the 4th and 5th Respondents is a land matter which is strictly civil in nature and does not fall within the constitutional purview of cases and matters the Police can adjudicate on and determine.
"An Order that the Applicant is entitled to respect of his dignity of person and that they are entitled to personal liberty and' freedom from continual invitation, harassment, intimidating and coercions to transfer his title over the large expanse of land situated and lying on Samuel Oladele Ahmed layout 6th Avenue Extension on Kuje – Amuwo – Family Land, off Lagos/Badagry -Express Road, Amuwo Odofin Local Government to the 4th and 5th Respondents is illegal and unlawful.
"An Order Of Perpetual Injunction restricting the Ist, 2nd and 3rd Respondents either by themsélves or through their officers, agents, privies, or however called from further inviting, harassing, intimidating 'and coercing the Applicant to transfer his -title over the-large expanse of land situate and lying on Samuel Oladele Ahmed layout 6th Avenue Extension on Kuje-Amuwa Family Land, off Lagos/Badagry: Express Road, Amuwo Odofin Local Government to the 4th, and 5th Respondents without just cause."