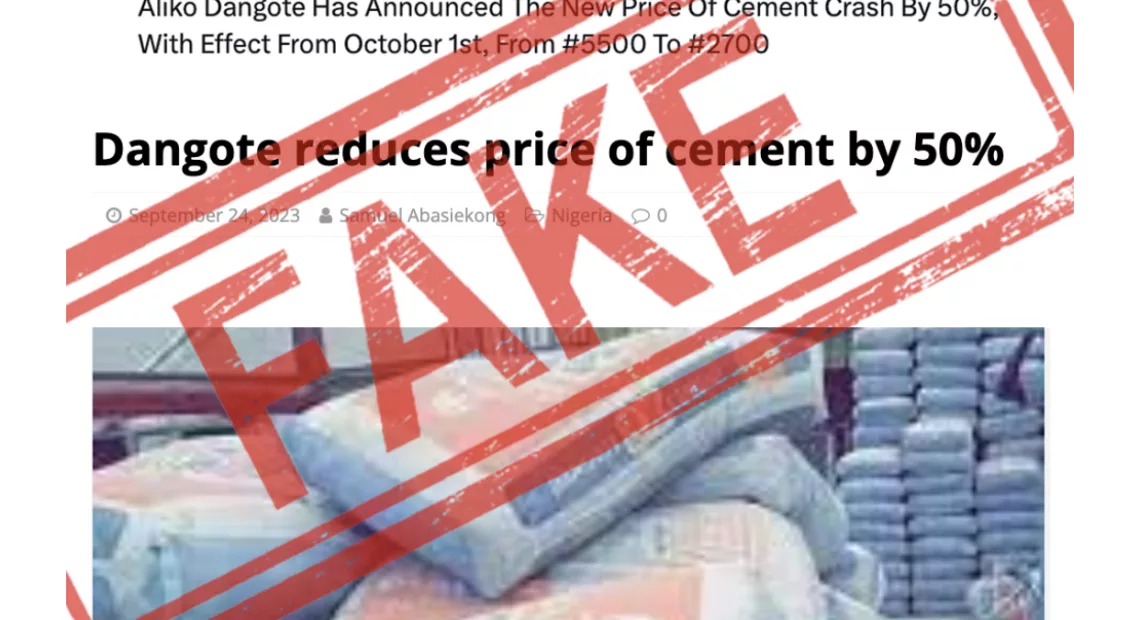 Dangote Group Dismisses Cement Price Reduction Rumors
The Dangote Group has fervently denied the swirling rumors regarding a significant reduction in the price of cement.
Speculation had been rampant that the company was poised to cut the cost of a 50-kilogram bag of cement from N5,500 to a mere N2,700.
Dangote Group, refuted this story on Monday following the viral news of the cement reduction, categorically labeling the claims as "fake news."
This reaction from the Dangote Group comes in the wake of mounting anticipation that the company was about to enact a 50 percent reduction in cement prices, with an effective date set for October 1st, 2023.
Despite the widespread speculation, the Dangote Group stands firm in debunking these rumors and emphasizes that the reported price reduction is nothing more than baseless hearsay.
As of now, the Dangote Group asserts that there have been no such changes in their pricing structure.