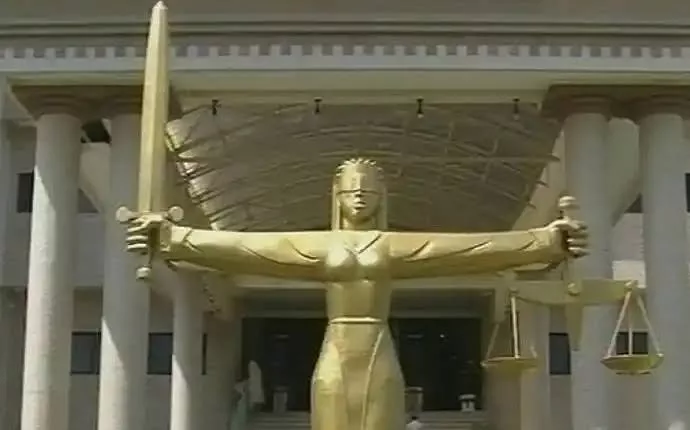 Court Orders Remand Of Chief Joseph Umezugha For Alleged Forgery, Fraud
A Nigerian businessman, Chief Joseph Umezugha, has been detained at the Ikoyi Center of the Nigeria Correctional Services (NCoS) by a Federal High Court in Lagos. He faces charges of forgery, providing false information to the police, and obtaining N185 million through fraudulent means.
The presiding judge, Justice Abimbola Awogboro, issued the order for the businessman's detention after he was brought to court to face these criminal allegations. Umezugha will remain in custody until Friday, November 15, when his bail application will be considered.
During the arraignment, the private prosecutor, Mr. Ibunkunoluwa Olu-Jacobs, who possesses the Inspector-General of Police's authorization to prosecute the case, detailed the alleged criminal activities. According to Olu-Jacobs, the defendant committed these offenses in November 2021, specifically on November 24, 2021. He is accused of fraudulently obtaining N185 million from several individuals, as well as defaming some of the fraud victims and providing false information to the police about them.
The charges brought against the defendant are in violation of sections 125(a), 375, and 467 of the Criminal Code Act, Law of the Federation of Nigeria, as well as section 1(2) of the Advance Fee Fraud and Other Related Offences Act.
The defendant denied all the allegations and pleaded not guilty to the charges.
Following the defendant's plea of not guilty, the prosecutor, Mr. Ibunkunoluwa, requested a trial date and urged the court to keep the defendant in custody until the case is resolved. On the other hand, the defendant's lawyer, Professor D. O. Okafor, informed the court that he had filed a bail application on behalf of his client, which had already been served to the prosecutor. He appealed to the court to grant his client bail on the most generous terms possible.
In response, the prosecutor mentioned that he had just received the application in court and needed time to prepare a response.
As a result, Justice Awogboro, in her ruling, scheduled the hearing of the bail application for Friday, November 15, and ordered that the businessman be remanded at the Ikoyi Center of the NCoS until the bail application is decided.