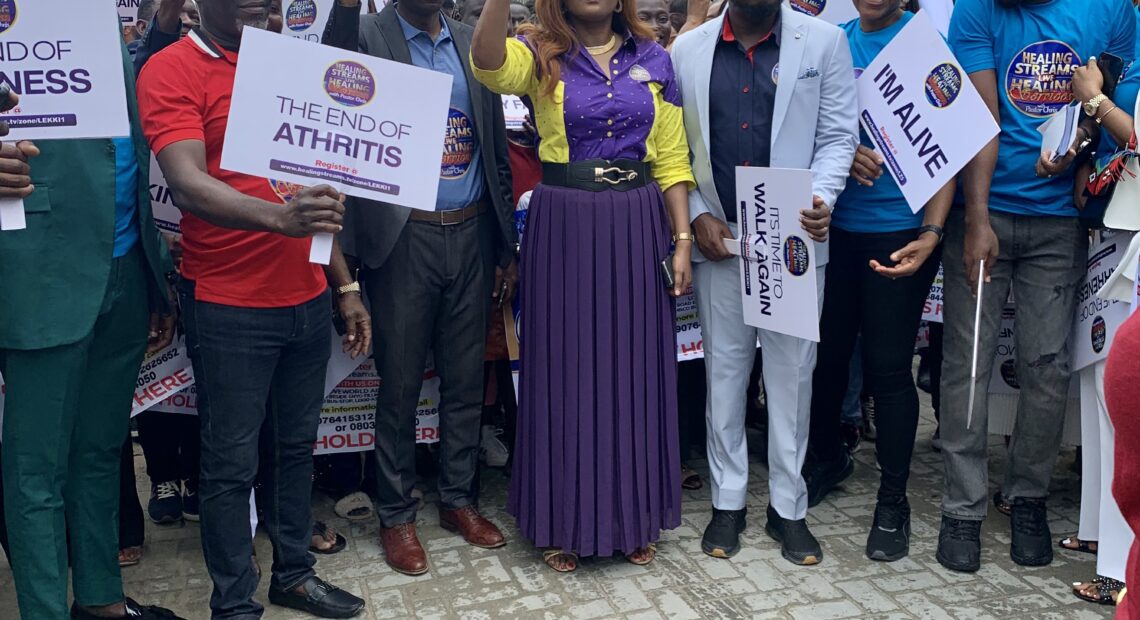 Christ Embassy 3-Day Global Healing Crusade To Begins July 29
Pastor Chris Oyakhilome led church, Christ Embassy has announced that the edition of this year's healing services, stating that the crusade will hold for 3 days.
The crusade with the theme: 'Live Healing Services with Pastor Chris' will commence on Friday, July 29 to Sunday, July 31, 2021 from 3 pm daily.
During a city walk held on Sunday in Lagos, the Zonal Pastor of Christ Embassy, Lagos Zone 5, Pastor Dr. Deola Phillips, explained that participants should expect a lot of miracles and healings that will be happening at this year's global crusade.
She recalled that many testimonies were shared and witnessed during the last edition of the healing services.
She said, "In previous programmes, the deaf have been hearing, the blind have seen, the lame have walked and this is an opportunity for God to bring his joy into your life."
She, however, urged participants who will be participating in the event to register or visit www.healingstreams.tv/virtual and create a virtual healing center to be able to watch the services.
Also, a Pastor of the church, Mr Geoffrey Diane, remarked that the church's healing services which commenced in September 2020, was borne out of the founder's compassion and service to humanity.
He further added that this healing service is one of the ways the church is contributing to nation building where people are healed with different kinds of diseases and life difficulties resolved.