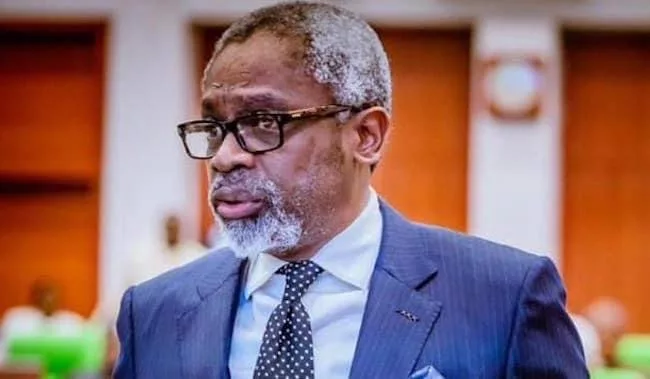 Breaking! Tinubu Makes 1st Appointment, Name Gbajabiamila Chief Of Staff
Femi Gbajaniamila, the outgoing House of Representatives Speaker, has opted to become the Chief of Staff to President Bola Ahmed Tinubu, in a move that invariably removes him from being part of the incoming 10th National Assembly.
Recall that Gbajamiamila, who is the incumbent Speaker of the 9th House of Representatives won a record 6th term of office for Surulere Federal Constituency of Lagos State in the House.
A statement posted by his Chief of Staff, Olanrewaju Smart Wasiu on his official Facebook page on Thursday morning reads: "After several hours of meetings and consultations, President Bola Tinubu has made his first appointment, picking the Speaker of the House of Representatives, Femi Gbajabiamila, as the president's Chief of Staff."
The decision to pick the Gbajabiamila according to the statement was said to have been made by the President after evaluating all possible candidates aspiring for the post among his loyalists.
With this development, Gbajabiamila who is yet to receive his certificate of return from the Independent National Electoral Commission (INEC), would have to forgo his election into the House of Representatives for the sixth term and join the executive arm of government.
This development would also create another opportunity for other aspirants within the party that had shelved their ambition to represent Surulere constituency 1 at the House of Representatives.
The statement quoted sources as saying that Gbajabiamila was picked by the President after a final meeting with stakeholders that ended on Thursday morning at the Villa in Abuja.
The statement added that Tinubu's decision to pick the speaker ahead of James Faleke, who represents Ikeja Federal Constituency at the House of Representatives and handled his campaign effectively, was to get someone that could assist him persuade lawmakers in the National Assembly to accept his proposals.