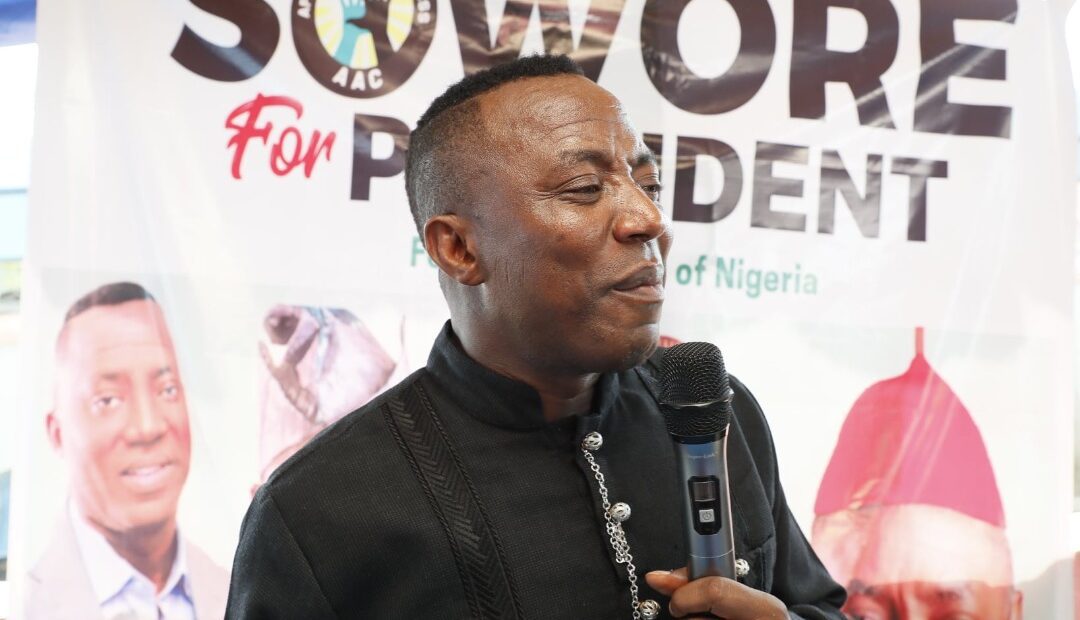 ASUU Strike: Sowore Urge Students To Shut Down Everything
Omoyele Sowore, a Human Rights activist, has urged the  Nigerian Students to shut down everything with mass action so as to teach politicians which he described  as inhuman political rulers a big lesson.
While reacting to the extension of the ongoing strike action by Academic Staff Union of Universities (ASUU)  which has been extended by three months, Sowore asked the  students to shut down everything with mass action.
"Nigerian youths/students must teach these inhuman political rulers playing Russian roulette with their future a BIG lesson.
"Let the organising start now, shut down everything with mass action, stop everything until our higher institutions are well funded #WeCantContinueLikeThis.
"They're doing this because their kids don't attend Nigerian universities! #Revolutionnow!," he tweeted.
Earlier, the Union's president, Professor Emmanuel Osodeke, in a statement issued said the roll-over strike would commence on May 12, 2022.
"The government's resort to the use of starvation as a weapon for breaking the collective resolve of ASUU members and undermining our patriotic struggle to reposition public universities in Nigeria was ill-advised and may prove counterproductive.
"NEC was shocked that public universities have remained closed for about three months while members of the political class were busy purchasing expression of interest and nomination forms worth several millions of Naira in preparations for 2023 elections!
"Those in power turned their back on our degraded universities as they shuttle between Europe and America to celebrate the graduation of their children and wards from world-class universities. This speaks volumes about the level of depravity, insensitivity, and irresponsibility of Nigeria's opportunistic and parasitic political class.
"The result of the criminal neglect of education and gross mismanagement of the nation's patrimony is evident in the collapse of the security architecture of our nation. Insecurity is getting worse by the day and spreading like the harmattan inferno in hitherto peaceful and secured parts of Nigeria, including university campuses. ASUU warns, once more, that unless something drastic is done to reverse these ugly trends, the country may be headed for a state of anarchy.
"NEC condemned the provocative statements of some government functionaries and salutes the Nigerian Labour Congress, patriotic students' groups and civil society organisations who have taken steps towards resolving the current labour dispute with the Nigerian government.