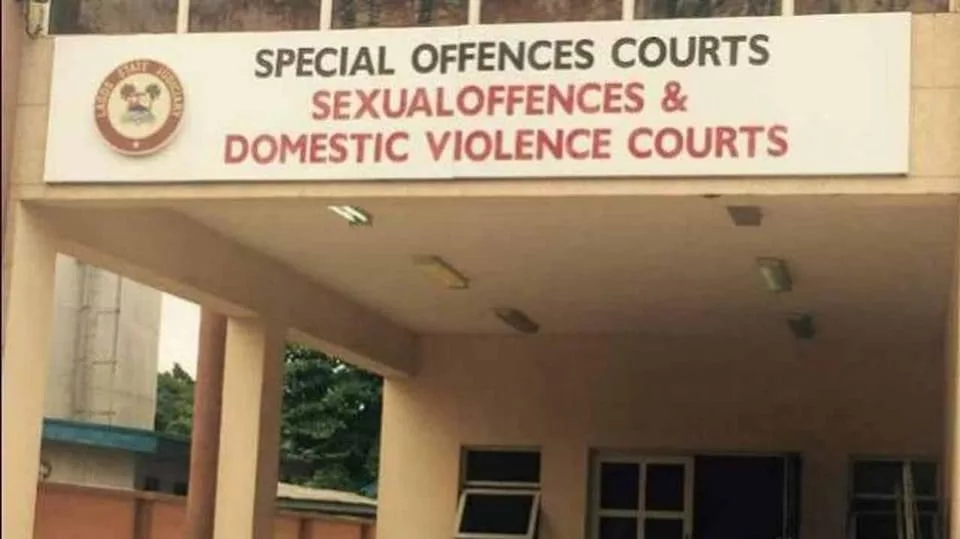 Alleged Forgery: Former Director At Guaranty Trust Bank Testify In Court
Mrs Omotola Olutola, a former Executive Director of Guaranty Trust Bank, on Friday testified against one Bernard Nzenwa charged with issuance of a false document.
Nzenwa is standing trial alongside his company, Omega Maritine and Energy Ltd. before an Ikeja Special Offences Court, on charges of conspiracy and issuance of false document.
He, however, pleaded not guilty to the charge.
Olutola, who described herself as a lawyer and retired banker, was given a document in contention to identify.
The document entitled "Bond for Re-Exportation of Imported Goods Delivered without Payment of Import Duties", was previously admitted by the court as Exhibit C1.
Olutola was led in evidence by counsel to Economic and Financial Crimes Commission (EFCC), Mr Gabriel Akaogu.
The witness denied being the owner of the signature on the document.
"This is absolutely not my signature. It does not look even remotely like mine," she told the court.
The witness was given a plain sheet of paper on which, as ordered by the court, she signed her signature 10 times.
The prosecution counsel thereafter cited Section 101 of the Evidence Act and applied to the court to allow him to tender the signature specimens in evidence.
The specimens were admitted in evidence as there was no objection from defence counsel, Mr Clinton Eaezie.
Under cross-examination by defence counsel, the witness told the court that she left the bank five years ago.
The EFCC alleges that Nzenwa, his company and one Dr Oluchi Nzenwa (now at large), on March 9, 2011, conspired and issued a false document entitled, "Bond for  Re-Exportation Of Imported Goods Delivered without Payment of Import Duties," which he purported to have emanated from Guaranty Trust Bank.
According to the commission, the offences contravene Section 360(1)(b) of the Criminal Law of Lagos State, 2011 and is punishable under Section 364(1) of the law.
Justice Ramon Oshodi adjourned the case until June 14 for continuation of trial.