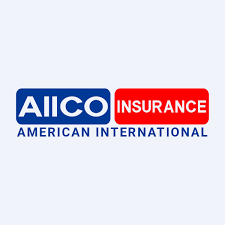 AIICO Insurance Debunk Misleading Allegations Of Breach Of Contract
AIICO Insurance, one of the leading non-banking provider for health, Life insurance among others have refuted claim by a Lagos lawyer that AIICO Insurance company was dragged to court over breach of contract, describing it sensational and misleading .
Debunking the claim, the company a statement said: "Our attention has been drawn to a widely circulating story on some online media platforms,  with the headline "Lagos lawyer drags AIICO Insurance company to court over breach of contract," which we find to be sensational and misleading.
"It is important to clarify that the headline implies that AIICO Insurance breached the contract with its client, whereas the reality is that the client failed to fulfill his contractual obligations to the letter which failure undermines the purport of this Insurance Contract.
As a responsible corporate entity, we choose not to engage in any commentary regarding the ongoing legal case, allowing the legal proceedings to follow its due course. "
We firmly believe in the judicial system and its ability to determine the truth and dispense of the matter accordingly.
"Consequently, we refrain from making any public statements until the conclusion of the current judicial process to avoid subjudice, whereupon we will address the matter appropriately.
We remain steadfast in upholding our commitment to transparency, integrity, and the principles of justice.
It would be recalled that a Lagos-based legal practitioner, Chief Abdullai Tony Dania has slammed N12,987,343.42 suit on AIICO Insurance company over alleged breach of contract.
According to a further and better affidavit sworn to by the Litigation Manager, Mr. Abimbola Mayowa in the office of Chief Abdullai Tony Dania's counsel.
Plaintiff entered into an insurance policy contract with AIICO in the year 2007, with policy No. 12028081.
The Plaintiff kept to his side of the contract and made financial deposits to the Insurance company periodically though he missed some years when he was on admission at Igbobi Orthopedic Hospital after surviving a fatal motor accident. As agreed he ought to be paid the sum of N1,987,343.42 by Defendant, on the maturity date 24th April 2022.
He wrote a letter dated 28/03/2022 upon suspicion of fraudulent acts in their relationship either on the part of the Defendant or her Agents or intermediaries, requesting to be furnished with a full Statement of Account and a proper update on his policy no. 12028081.
Defendant responded to the letter under reference above vide their letter dated 11/04/22 and stated that receipts of payments were wrongly posted to one of Mr. Dania Tony Abdullai's mature policies which caused variation in the assumed calculation of the surrender benefit given on the stated policy, has been collected.
It is a point of note that the plaintiff in the suit admitted to the fact that he defaulted in his contractual obligations when he admitted that he failed to make a financial contribution to the insurance company when he was sick."
"While awaiting the court to give judgment over the dispute on July 6, 2023, the plaintiff took his matter to the court of public opinion to get sympathy in the face of justice."