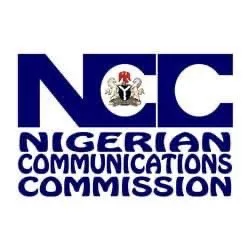 AfIGF 2023: Nigeria Hosts Key Stakeholders To Shape Internet Governance In Africa
Nigeria is gearing up to host representatives from 54 African nations and various continental Internet governance stakeholders at the 2023 Africa Internet Governance Forum (AfIGF 2023).
This 12th edition of the annual forum, organized by the Nigerian Communications Commission (NCC) on behalf of the Federal Government, is scheduled to occur in Abuja from September 18th to 21st, 2023.
The forum's theme, 'Transforming Africa's Digital Landscape: Empowering Inclusion, Security, and Innovation,' sets the stage for meaningful discussions and collaborations on Internet Governance across sectors and regional initiatives.
The event kicks off with the African Youth Internet Governance Forum from September 13th to 18th, 2023, followed by the Parliamentarian Symposium on September 18th and 19th, where parliament members from participating countries will engage in consultations and networking to enhance their understanding of the legislature's role in Internet Governance in Africa.
AfIGF 2023 will serve as a pivotal gathering of stakeholders and investors in Africa's digital future, bringing together government representatives, civil society, academia, the Information and Communications Technology (ICT) sector, and a diverse range of actors from the private sector.
The event will encompass various formats, including dialogues, workshops, panel sessions, symposia, and roundtables, providing an inclusive platform for discussions that will shape the continent's Internet Governance landscape.
Key sessions at the forum will delve into Digital Inclusion and Connectivity, Cyber Security and Data Protection, Digital Rights and Freedom of Expression, Artificial Intelligence (AI) and Emerging Technologies, E-Commerce and Digital Economy, and Data Governance and Trust, among others. Participants will also explore how the 17 Sustainable Development Goals can be advanced through digital literacy and internet access in Africa.
AfIGF 2023 will feature prominent speakers, policymakers, industry experts, and thought leaders from Africa and beyond.
Their insights and expertise will contribute to actionable recommendations that inform policymaking, drive investments, and steer the course of Internet Governance in Africa. Ultimately, this forum aims to reshape the continent's digital landscape and foster a more inclusive and prosperous digital future.