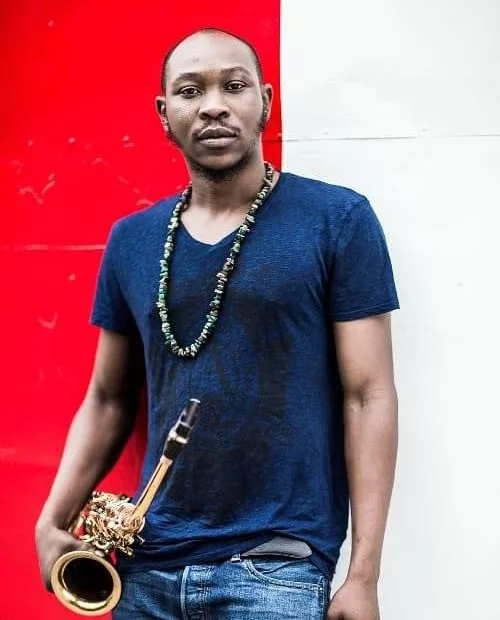 Absence Of Magistrate Stalls Seun Kuti Alleged Assault Case
The case of Afrobeats musician, Seun Kuti  before a Chief Magistrates' Court, sitting in Yaba Lagos on the alleged assault of a police officer was on Tuesday stalled due to absence  of the presiding Magistrate.
It was gathered that  Chief Magistrate Adeola Olatubosun who had adjourned the hearing last week was absent because she was at a workshop.
The singer has been in detention since May 15, for assaulting a police officer on the Third Mainland bridge, prompting the Inspector General of Police, Usman Baba, to order his arrest.
The musician who turned himself in at the Police Command, Ikeja, on Monday, in the company of his lawyer and family representative, and was later transferred to the State Criminal Investigation Department, Panti, where he has since been detained.
Last Thursday, the Magistrate ordered the police to duplicate and transfer the case file to the Office of the Diirectorate of Public Prosecutions at the Lagos State Ministry of Justice. She also granted a request by the Police lead Counsel, Simon Lough (SAN) to detain the defendant for four more days to enable further investigations.
According to the musician's counsel, Adeyinka Olumide-Fusika (SAN), the Advice of the DPP is not ready as the police investigation team is still holding on to the case file.
He added that the release of Mr. Kuti on bail, as ordered by the Magistrate is only waiting for administrative approval. That process has nothing to do with whether the court has a physical sitting. He expressed hope that he will be out on tuesday on the bail granted him, having fulfilled the terms.
Meanwhile, supporters of seun kuti staged a rally outside the court pressing for his release.
Further hearing is fixed for Wednesday, may 24.