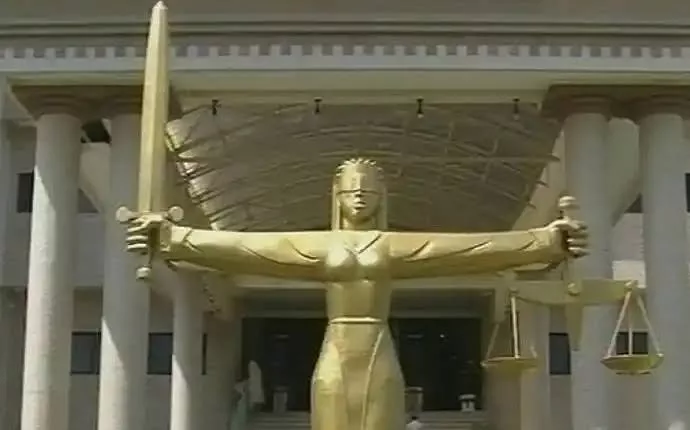 Justice Olubunmi Abike-Fadipe of a Lagos Special Offences Court, sitting in Ikeja, sentenced a 25-year-old man, Shittu Babatunde Marvelous, to prison for engaging in fraudulent activities in which he presented himself as an investor in cryptocurrency.
The court sentenced the convict following his guilty plea after he was arraigned on a lone count charge related to the possession of fraudulent documents, preferred against him by the Economic and Financial Crimes Commission (EFCC).
While sentencing the convict, the judge noted that he is a first-time offender and has promised to exhibit good behavior and make restitution.
She said, "Upon the defendant's guilty plea and admission of the facts, he is hereby convicted of a one-count charge of possession of fraudulent documents, contrary to section 320 of the criminal laws of Lagos State.
"He is hereby sentenced to one year of imprisonment with an option of a five hundred thousand naira (N500,000) fine and 40 hours of community service."
According to Justice Fadipe, "the defendant is also to forfeit his iPhone 12 Pro Max and a MacBook computer recovered as proceeds of the fraudulent acts to the Federal Government of Nigeria," she said.
In his plea for mercy, the defendant prayed for leniency, saying, "I am really sorry, I have realized my mistake, and I am ready to live a better life and become a better me."
The defense counsel, B. Opeyemi, in her allocutus, stated that the defendant is genuinely sorry and remorseful.
She said, "My Lord, he is indeed very sorry for his actions, he has promised to exhibit good behavior, and we ask that my Lord temper justice with mercy."
Earlier, following the defendant's arraignment, the prosecution counsel, AA Gambuwa, urged the court to convict the defendant and sentence him accordingly.
"We also pray the court to forfeit the phone, laptop, and the check raised to the federal government."
While reviewing the facts of the case, Gambuwa said the convict was arrested by the Commission following an intelligence report. He was arrested, and he gave a voluntary statement after being interviewed.
"The defendant was taken to the office at our Ikoyi location for an interview; he made a voluntary statement and admitted to having benefited from the sum of $5,000.
"We also recovered an iPhone 12 Pro Max and a MacBook laptop from him.
"He claimed to be an investor in cryptocurrency, thereby misinforming the public," he said.