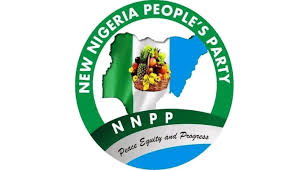 NNPP Appoints 5-Man Caretaker Committee to Manage Affected States After Executives' Dissolution
The New Nigeria Peoples Party (NNPP) has taken significant action by dissolving the working committees of its executives in seven states. This move comes as a result of alleged anti-party activities during the 2023 elections. To address the situation, a committee was set up to investigate the reported incidents in nine states.
During the National Working Committee (NWC) meeting led by Engineer Abba Kawu, the opposition party reaffirmed its commitment to becoming the fastest-growing political party in Nigeria. In light of the dissolutions, a 5-man caretaker committee has been appointed to manage the affairs of the affected states where central working committees were removed.
Furthermore, the 7-man disciplinary committee will continue to carry out its mandate. It was also noted that the Enugu governorship candidate for the 2023 general elections, as well as the Senatorial candidate for Enugu North, Prof Onyeka A. Onyeka, have been suspended due to "gross anti-party activities."
Speaking to journalists at the NNPP headquarters in Abuja, the National Publicity Secretary, Agbo Major, disclosed that the NWC decided to withhold action on dissolving the Oyo and Imo States executives until the gubernatorial and local government elections in those states are conducted. However, it was emphasized that all vacant positions in Imo state will be filled immediately in accordance with the party's constitution.
The affected states where the executives have been dissolved include Ekiti, Rivers, Niger, Katsina, Kaduna, and Zamfara.
NNPP calls on its members to remain calm and loyal as the party undergoes repositioning and strengthening in pursuit of a new and improved Nigeria, aligning with the desires and aspirations of its citizens.
Moreover, NNPP urges the Independent National Electoral Commission (INEC) to conduct free, fair, credible, and inclusive gubernatorial elections in Kogi, Imo, and Bayelsa states. The party believes that transparent and widely accepted elections in these states are vital in fostering the growth of the nation's emerging democracy.