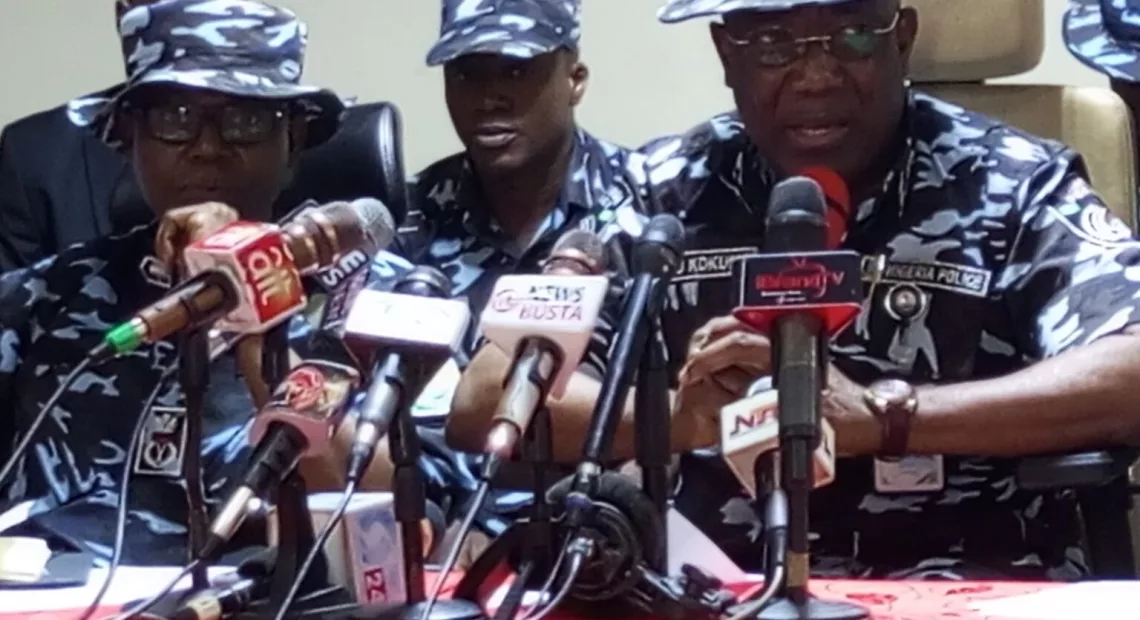 2023 Election: DIG Kokumo Assures Lagos Residents Of Safety
•As Lagos Deploys 27,000 Police Personnel For Election 
The Deputy Inspector-General police, Force Operations, DIG Johnson Kokumo on Thursday assured all residents of Lagos State of their safety before, during and after the general elections.
DIG Kokumo gave the assurance in Lagos, while briefing journalists, officers and men of the Lagos police command in preparation for the Saturday Presidential and National Assembly elections.
While responding to question on a viral video where some people were threatened in Lagos should a particular political party loses the election, the DIG said that all the areas noted for crisis or where threat may come from were taken care of, assuring the residents that all areas have been well policed.
Kokumo said that more than 27,000 police personnel were deployed to Lagos for the elections, stressing that other sister security agencies will join the number to provide security during the elections.
He urged the police personnel to ensure that they abide by the Electoral Act rules, by ensuring that the election was free, fair and credible in all parts of the state.
"We are supposed to be apolitical. We should not unleash terror on the members of the public. Don't use arm on harmless members of the public.
He added that: "We are to be civil, respect the rights of citizens. We are to collaborate with sister security agencies, but we are to take lead according to the Electoral Act," he said.
Kokumo said that the Inspector General of Police (IGP) has ordered for a special deployment in the air, land and water, with collaboration with sister security agencies operating in those areas.
The DIG urged the command to set up a special electoral investigation team at the State CID where all cases and arrest relating to the elections would be treated immediately.
He also urged the command to ensure that the border posts were well policed with a view to prevent non-Nigerians incursion during the elections.
Earlier, the Commissioner of police in Lagos command, CP Idowu Owohunwa assured the DIG that the police in Lagos will not disappoint the residents and the nation at large.
"I assured DIG that we will not fail in Lagos as a command with God's guardiance and commitments of the men I have. We will not fail the nation.
"We assured people in Lagos State that we will not fail in our elections' duties. We shall make the nation proud.
"I also encourage this who want to interface with us of confidentially, if you have information for the police, feel free to come to us," Owohunwa assured.