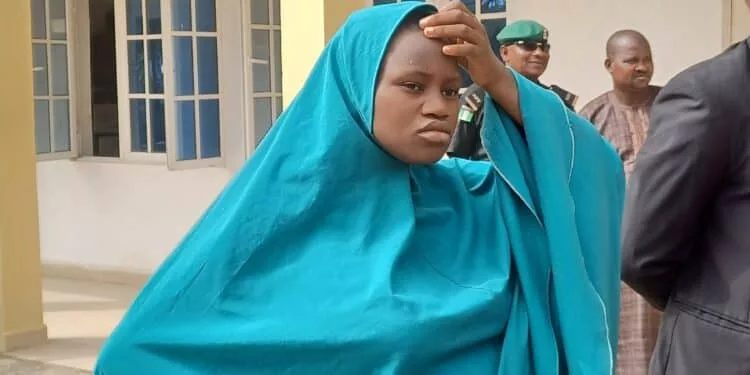 Tragic: 18- Year Old Housewife Beats Stepdaughter's Death In Bauchi
The police in Bauchi state have arrested an 18-year-old housewife, Khadija Adamu, for the alleged killing of her 5-year-old stepdaughter, Hafsat Garba.
According to the Commissioner of Police, Khadija beat Hafsat because she had defecated on her clothes.
Abdulaziz Adamu, aged 38, reported the incident, and Hafsat was taken to the hospital but unfortunately, she was pronounced dead.
During her interrogation, Khadija admitted to beating Hafsat but claimed it was not her intention to kill the child. She mentioned that she was trying to correct Hafsat's behavior, and she did not realize the severity of the injuries until the following morning.
Khadija, who is four months pregnant, expressed remorse and denied any jealousy or hatred towards the child.
She believed it was destiny for the child to die at that time and that she inadvertently became the cause of her death. The investigation is ongoing, and she will be charged accordingly once completed.