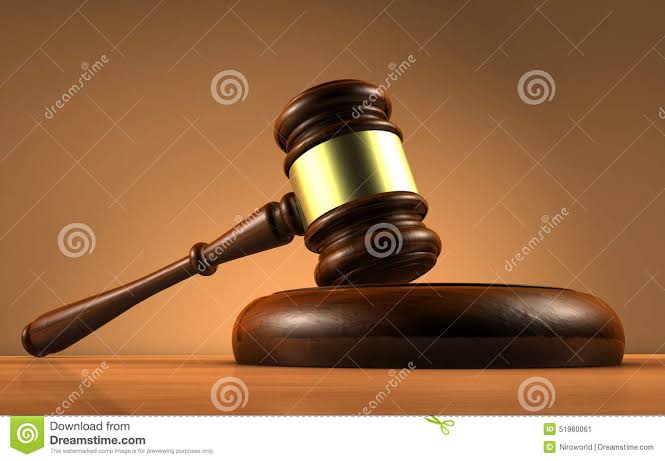 Man Jailed For 1-Year For Involvement In Love Scam
Justice Mojisola Dada of an Ikeja Special Offences Court, on Wednesday, sentenced a man, Ahmed Tijani, to one year imprisonment for involving in a romance scam, using some fraudulent documents.
The convict was arraigned by Economic and Financial Crimes Commission (EFCC) on an amended one-count charge, bordering on possession of document containing false pretence.
He however, pleaded guilty to the charge preferred against him.
Justice Dada, found Tijani guilty as charged and sentenced him to one year in Ikoyi Correctional Centre.
She, however, gave the convict an option of N500,000 fine, following the allocutus of his counsel, Mr Damilola Ayinde-Marshall.
The judge ordered the forfeiture of all the items recovered from the convict, which were proceeds of his fraudulent activities online.
He also ordered the convict to sign an undertaking with EFCC, upon his release, never to engage in any form of economic and financial crimes within and outside the shores of Nigeria and to be of good behaviour.
Earlier, EFCC Counsel, Mr Temitope Banjo, had told the court that Tijani had in his possession documents containing false pretences, where he falsely represented himself as a female, with intent to defraud.
Following his guilty plea, Banjo called the prosecution witness to give a review of the facts against the defendant.
The witness, Vincent Kwambuge, an EFCC operative, narrated how the commission's personnel, acting on intelligence report, busted the activities of suspected internet fraudsters in Lekki.
He identified the defendant as one of the 18 persons arrested after a sting operation was carried out, based on the intelligence acted upon.
"Sometimes in April, the commission received credible and reliable intelligence on the activities of an organised cyber criminal syndicate network operating at Lekki, Lagos.
"The sting operation was conducted on April 29 which resulted in the arrest of 18 suspected internet fraudsters, including the defendant, who was handed over to the EFCC operatives for further investigation.
"The mobile devices recovered from the defendant at the point of arrest was analysed and he (defendant) also volunteered his statement, in which he admitted to engaging in romance scam from which he had benefited $1,200.
The  statement which the defendant made at EFCC office, the fraudulent documents printed from his device and a bank draft of N500,000 were all admitted as evidence, after no objection was raised by the defence counsel.