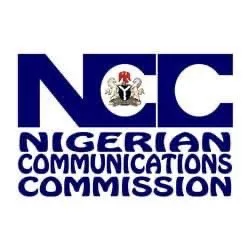 ALTON Applauds NCC Chief for Effective Regulation
The Chairman of the Association of Licensed Telecoms Operators of Nigeria (ALTON), Mr. Gbenga Adebayo, has expressed his admiration for the exceptional leadership of Prof. Umar Garba Danbatta, the Executive Vice Chairman/Chief Executive Officer of the Nigerian Communications Commission (NCC).
Adebayo also lauded the NCC's dedication to ensuring quality regulation, attributing the success of the telecom industry in Nigeria to the favorable regulatory environment it enjoys.
During a recent meeting with mobile network operators at the NCC's office in Lagos, Adebayo praised Danbatta's remarkable administrative skills, challenging the notion that engineers are not adept at administration. He described Danbatta as an excellent administrator who has played a pivotal role in the growth and development of the industry.
Addressing the audience, Danbatta provided insights into the implementation of the Expanded Revenue Assurance Solution (ERAS) project. He highlighted the collaboration between the NCC and the Infrastructure Concession and Regulatory Commission (ICRC), emphasizing that the ERAS project operates under a Public-Private Partnership (PPP) arrangement, following the DFDDOT model (Design, Finance, Develop, Deploy, Operate, and Transfer) recommended by the ICRC.
Danbatta acknowledged the NCC's efforts in transforming the ERAS project, conceived in 2007, into a reality. He also underscored the project's alignment with the Federal Government's directive to enhance revenue collection and prevent leakages within ministries, departments, and agencies (MDAs).
By deploying the Revenue Assurance Solution, Danbatta explained that the NCC aims to optimize the revenue payable by licensed telecommunications service providers, thereby boosting government revenue generation.
Originally intended to focus on telecom operators, who have not only become major players in the industry but have also expanded their services into the digital services ecosystem, the ERAS project underwent significant expansion.
In June 2022, following presidential approval, the NCC was instructed to broaden the project's scope to encompass the activities of stakeholders in the Digital Economy. As a result, the project was renamed the Expanded Revenue Assurance Solution (ERAS).
The implementation of the ERAS exemplifies the NCC's commitment to promoting transparency, accountability, and financial efficiency in the Nigerian telecom and digital services sectors. By utilizing accurate data and information, the ERAS aims to eliminate incorrect computations, faulty data, and information leaks.
Recognizing the crucial role of the telecom industry in driving economic growth and enabling digital transformation, the commendation from the Chairman of ALTON and the ongoing efforts of the NCC under Danbatta's leadership highlight their dedication to creating a conducive regulatory environment that encourages innovation and sustainable development.
As the implementation of the Expanded Revenue Assurance Solution progresses, stakeholders within the telecom and digital services sectors eagerly anticipate its positive impact on revenue generation and the overall growth of the Nigerian economy.