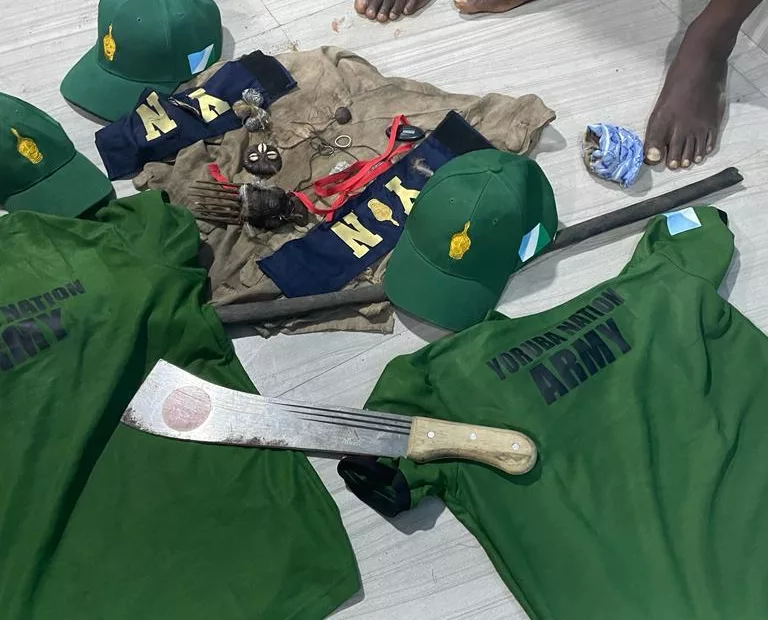 Agbekoya Group Condemns Attack On FRCN By Oodua Nation Agitators
The Agbekoya Society of Nigeria, a socio-political group in the southwest and the parental body of Agbekoya Farmers Association, has condemned the recent attacks on the facilities of the Federal Radio Corporation of Nigeria, FRCN, in Ibadan by the suspected members of Oodua Nation agitators.
It would be recalled that in the early hours of Sunday, a group of individuals suspected to be agitators of Oodua Nation took control of Radio Nigeria Amuludun FM, located in Moniya, Ibadan, the capital of Oyo State.
According to reports, approximately twenty individuals carrying various charms forcefully entered the station at around 5:30 AM.
They seized control of the live studio while a sponsored program was in progress and proceeded to broadcast their own program.
During their broadcast, they made several claims, including statements such as "Oodua Nation has come to stay," "Yoruba people are no longer under the Federal Republic of Nigeria," and "The United Nations will soon recognize Oodua Nation."
The unauthorized broadcast lasted for about an hour until a combined team of police, operation burst, and the Nigerian Army arrived at the scene.
They successfully regained control of the station, apprehending five suspects in the process. The suspects were subsequently taken to the Oyo State Police Headquarters in Eleyele, Ibadan for further questioning.
The General Manager of the station, Mr. Stephen Agbaje, confirmed the incident and stated that security operatives had restored normalcy to the premises.
Reacting to the ugly incident, the Secretary General of the group, Dr Adegbenro Ogunlana, who distance the society from the actions said the criminal gangs are primarily funded and sponsored by unscrupulous politicians to demonize the integrity of the Yoruba clans.
Dr Ogunlana said that the attacks on Radio Nigeria facilities within this period are not supported by Agbekoya, because that will not add any positive value to the struggle of the Yoruba race.
Also, the Governor of the society in Oyo State, Chief Bankole Ahmed condemned the invasion of the radio station in the strongest terms, as he described the action of the invaders as lawless and profoundly criminal.
"We have no relationship whatsoever with the group that has repeatedly engaged in crime and we have no hands in their criminal conduct."