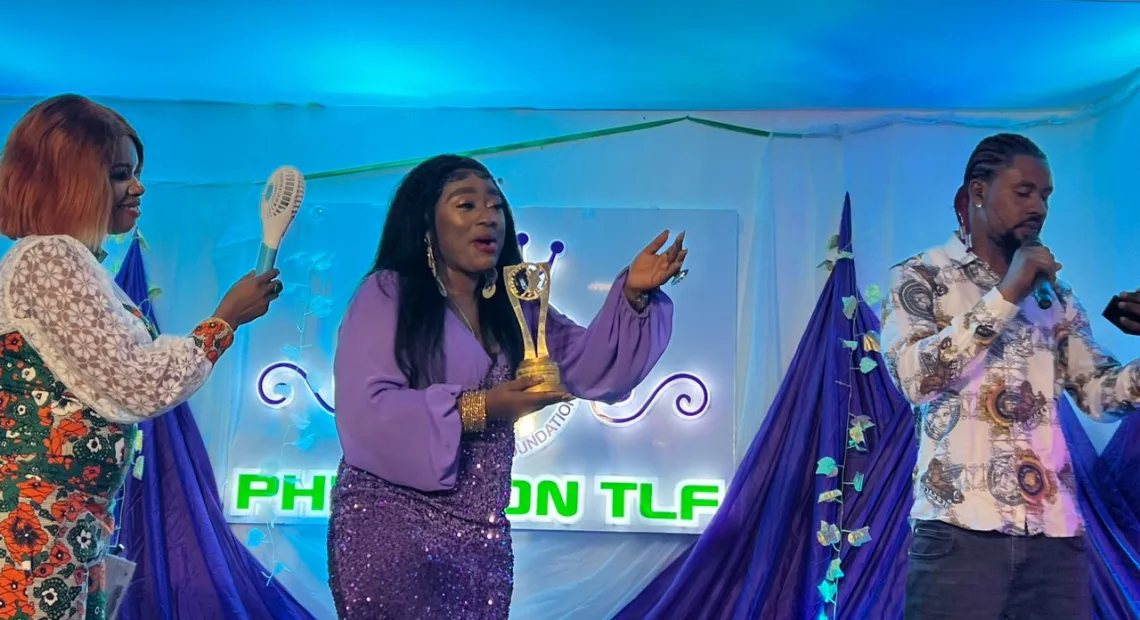 Actress Ifeoma Benson Unveils PHINADON Touching Lives Foundation International
In a bid to give back to the society, popular, talented and prolific actress turned philanthropist; Delight Ifeoma Benson popularly known as PHINADON  has unveiled he Non-governmental Organization (NGO) 'Phinadon Touching Lives Foundation International'.
The foundation was unveiled at the Presken Hotel in Ikeja, Lagos on 25th of March 2023.
The Foundation has been in existence since 2018 but was officially registered in Nigeria in 2022.
The convener  of the foundation, Queen as she is popularly called said she established the NGO in order to give back to the society that has once helped her career in the past. The foundation consists of four board members and 15 volunteers whose vision and mission are to create a sustainable and effective charity sector, to effectively regulate and enable charitable work, to promote social development awareness amongst under privileged communities, to establish, maintain or grants aids to homes for the aged, orphanages or other establishments for relief and help to the poor, needy and destitute people, orphans, widow. It also provide educational assistance to children from poor backgrounds, to establish a skill acquisition centres for further training of harnessed talented individual and as an open window for others who could not continue academically and many more.
The event was graced by the big names in Nollywood, the media gurus, captains of the industries among others.