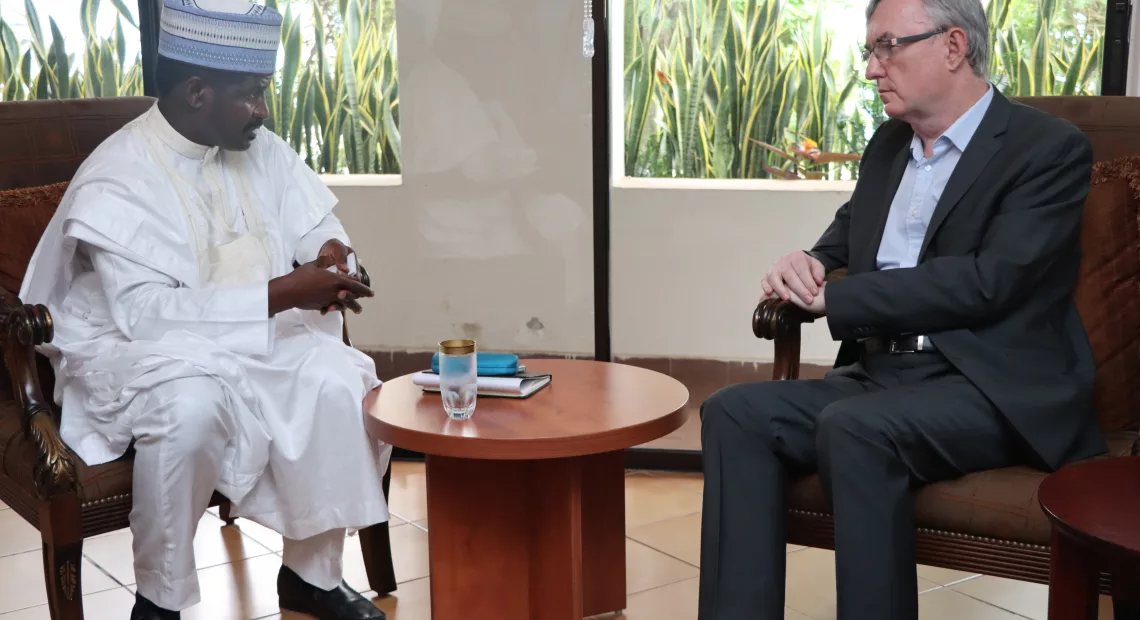 The Executive Vice Chairman of the National Agency for Science and Engineering Infrastructure (NASENI), Dr. Bashir Gwandu, recently engaged with the Ambassador of the Czech Republic to Nigeria, His Excellency Zdeněk Krejčí. The purpose behind the visit was to explore potential business collaboration and delve into the specifics of the Delta2 Project.
During the visit, which took place on Friday, August 18, 2023, Dr. Gwandu conveyed his intention to understand the reasons behind the failure of the Delta2 Project. The project, aimed at benefiting Nigeria's technology sector, entrepreneurs, and overall economic growth, was a joint effort between the Nigerian government (represented by NASENI) and the Czech Republic's Technology Agency (TA CR).
Dr. Gwandu shared his vision of the renewed administration at NASENI working closely with the Czech government to drive Nigeria's industrialization goals and attract fresh investments that contribute to domestic technological advancements through partnerships. He emphasized NASENI's role in bolstering local production and stimulating the economy while creating substantial employment opportunities for Nigerians.
"We envision a government-to-government collaboration for our new endeavors. Our aim is a mutually advantageous relationship that uplifts our nation. Numerous companies are in our outreach, and we seek to establish productive ties with Czech companies. Their presence here for technology localization and industrialization is pivotal for Nigeria's progress," stated Gwandu, outlining his plans to facilitate collaboration with companies willing to establish factories and industrial bases within Nigeria.
In response, the Czech ambassador praised Dr. Gwandu and his team for their efforts and their inquiry into the obstacles that prevented the Delta2 Project's launch. The ambassador expressed his country's readiness to engage in scientific cooperation with NASENI.
"We eagerly anticipate your novel initiatives. Our country boasts a grant agency, a technology agency dedicated to scientific cooperation, and an academy of sciences that can be beneficial to you. We can facilitate connections with several companies and universities specializing in tropical agriculture.
They eagerly seek your collaboration," the ambassador affirmed, underscoring the Czech Republic's enthusiasm for fruitful collaboration with NASENI.
This visit signifies a potential pathway for renewed cooperation between Nigeria and the Czech Republic, geared towards technological growth and economic advancement.